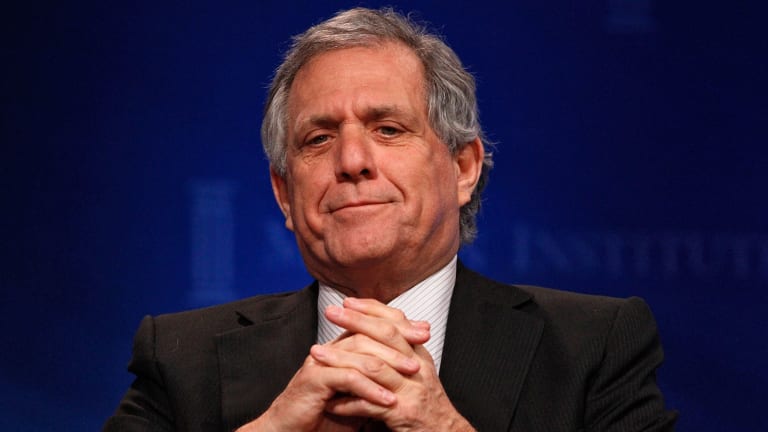 CBS Shares Fall Amid Moonves Sexual Misconduct Allegations
Shares in the media company fall amid allegations of misconduct against CEO Les Moonves.
CBS Corp. (CBS) shares fell 6.12% in regular trade Friday, and dropped another 1.3% after hours in connection with a story in the The New Yorker by Ronan Farrow reporting that CEO Les Moonves and CBS face allegations of sexual misconduct.
According to the article, published in the online edition Friday after the market closed, six women have accused Moonvess of harassment and intimidation, and dozens more describe abuse at his company. The story quotes actress and writer Illeana Douglas as saying to Farrow, "What happened to me was a sexual assault, and then I was fired for not participating."
Farrow wrote: "All the women said they still feared that speaking out would lead to retaliation from Moonves, who is known in the industry for his ability to make or break careers."
Farrow quoted writer Janet Jones as saying, "He has gotten away with it for decades... And it's just not O.K."
The New Yorker story quoted a statement from CBS in response: "CBS is very mindful of all workplace issues and takes each report of misconduct very seriously. We do not believe, however, that the picture of our company created in The New Yorker represents a larger organization that does its best to treat its tens of thousands of employees with dignity and respect. We are seeing vigorous discourse in our country about equality, inclusion, and safety in the workplace, and CBS is committed to being part of the solution to those important issues."
Moonves has been with the media giant since 1995, when he joined as the president of entertainment. Moonves became CEO of CBS Television in 1998. In February 2016, he became chairman.
"All allegations of personal misconduct are to be taken seriously," CBS said in a statement. "The independent directors of CBS have committed to investigating claims that violate the company's clear policies in that regard. Upon the conclusion of that investigation, which involves recently reported allegations that go back several decades, the board will promptly review the findings and take appropriate action.
"The timing of this report comes in the midst of the company's very public legal dispute. While that litigation process continues, the CBS management team has the full support of the independent board members. Along with that team, we will continue to focus on creating value for our shareowners."
The New Yorker story story is among the latest in a series of allegations regarding media figures in the wake of those first Weinstein stories, with other subjects including Kevin Spacey, Charlie Rose, Louis C.K. and Matt Lauer.
CBS is in the middle of a family feud with Shari Redstone linked to negotiations over a potential merger with Viacom Inc. (VIAB) . CBS has sued Shari and Sumner Redstone in the Delaware Court of Chancery over control of the company.