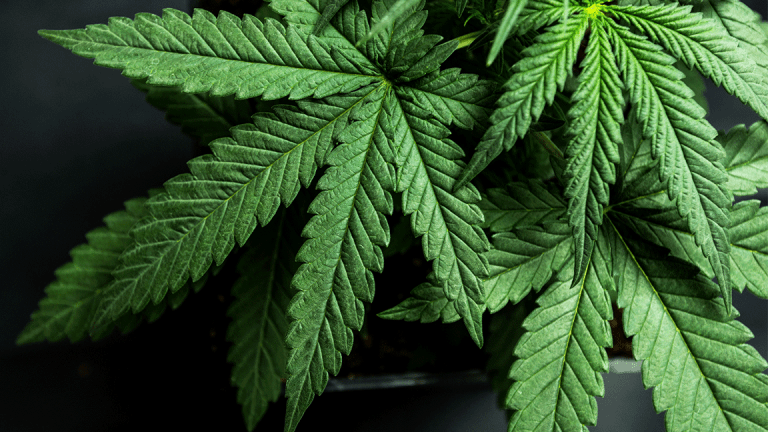 Cannabidiol Industry Gets High, Expected to Hit $2 Billion by 2022
The cannabidiol (CBD) industry is growing fast, according to new data, with sales of hemp-derived CBD now surpassing that for marijuana-derived CBD.
Lift off.
The cannabidiol (CBD) industry is expected to be worth $2 billion by 2022 according to new data from New Frontier Data. 
In 2017, the CBD industry grew by 40% and hit $367 million in sales. Don't get CBD confused with THC, however, the two are different. CBD without THC won't get you high. 
Why Canopy Growth Is the 'Blue Chip of Pot Stocks'
For the first time, CBD derived from hemp surged ahead of marijuana-derived CBD in 2017. New Frontier expects "to see continued changes as the pharmaceutical sector officially opens in 2018."
By 2022, the hemp-derived CBD market is expected to be worth $646 million, while the marijuana-derived market will grow to $647 million.
This year, CBD products reached $367 million in sales and New Frontier expects the market to be worth $1.2 billion by 2020. 
According to the data, over 25,500 acres of land were devoted to growing hemp in 2017. The hemp was grown in 19 states and the majority, 70%, was devoted to CBD. 
"The U.S. CBD market is primed for expansive growth across its three primary sectors, hemp-derived CBD, marijuana-derived CBD and pharmaceutical CBD...We project that by 2022, each of these three sectors will account for approximately one-third of the $1.9 billion total market," said Giadha Aguirre de Carcer, CEO of New Frontier Data.
Canopy Growth is Real Money's 'Stock of the Day' Wednesday.