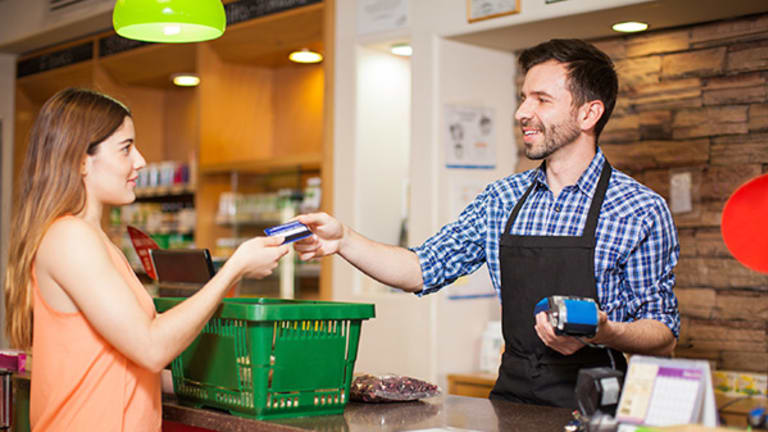 Carrefour Sales Up; Latin America Drives Sales Increase
The retailer warns of a sluggish environment in Europe.
French retailing giant Carrefour (CRRFY) saw organic sales grow 2.9% in the first quarter, buoyed by Latin America. However, it is feeling pain in France where sales have dipped.
Recurring operating income rose 5.3% to €706 million ($781 million), analysts' estimates compiled by Bloomberg expected growth of €683.5 million.
Carrefour reiterated its full-year outlook of higher free cash flow and investments between €2.5 billion and €2.6 billion.
Sales at the company' supermarkets and hypermarkets grew 2.9% on a like-for-like basis to €40.5 billion in the first half of the year.
The company said sales in Europe were stable, "impacted by a sluggish consumption environment." Carrefour said that unfavorable weather also affected sales.
Sales in France were down 1.5% to €19.2 billion in the first half. France accounts for almost half of the group's sales. The decline in sales in the country was larger in the second quarter with like-for-like sales down 2.1%.
French companies have been particularly hard hit in the first half of the year due in part to a string of terrorist attacks that have rocked the country.
International sales grew 6.2% on a like-for-like basis.
Latin America saw growth of 17.9% in like-for-like sales, making it the fastest growing region. Brazil saw like-for-like sales increase by 15.9%. China had the fastest loss in the first half, with like-for-like sales down 8.9%.
Carrefour said it will continue with plans to expand its digital presence and plans to open more than 11,000 stores.
Shares in the retailer were unchanged on Wednesday, closing at €23.70. Carrefour shares haves fallen more than 23% in the past year.