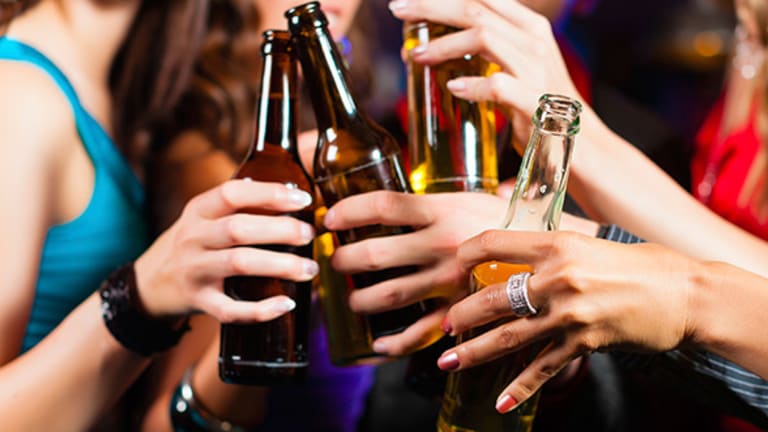 Carlsberg First-Quarter Sales Slip 3% on Currency Hit
The Danish brewer ekes out a 2% 'organic' revenue gain and keeps its full-year profit forecast intact.
Danish brewer Carlsberg reported a 3% decline in first-quarter revenue while maintaining its profit forecast for the full year.
Revenue slipped to just over 13 billion Danish kroner ($2 billion), from Dkr13.47 billion a year earlier, slightly below consensus forecasts. But on an "organic basis," excluding the impact of currency fluctuations, the brewer eked out 2% revenue growth. That growth beat the 1.3% increase predicted by analysts polled by Bloomberg, however.
President and CEO Cees 't Hart claimed the company had made a "solid start to the year" as it reiterated that it expects low single-digit operating profit growth for the full year and lower debt. It now expects a currency-related hit of Dkr550 million in the full year, down from the Dkr600 million it flagged earlier.
Carlsberg in November announced 2,000 job cuts and in March announced a somewhat hazy corporate turnaround plan which aims to change the company culture and find the "optimal balance between beer volume market share, gross profit after logistics (GPaL) margin and operating profit." Carlsberg's B shares have virtually stagnated in the past year, while its A shares have slipped about 5%.
In the first-quarter figures, Carlsberg said Western European revenue, which accounts for well over half of the total, fell 5%, while Asia, the second-largest region, fell by 1%. Eastern European sales declined by 2%, though rose 20% on an organic basis as Russian sales rebounded.
Carlsberg estimates that the overall Chinese beer market declined by 3% to 4% in the period.