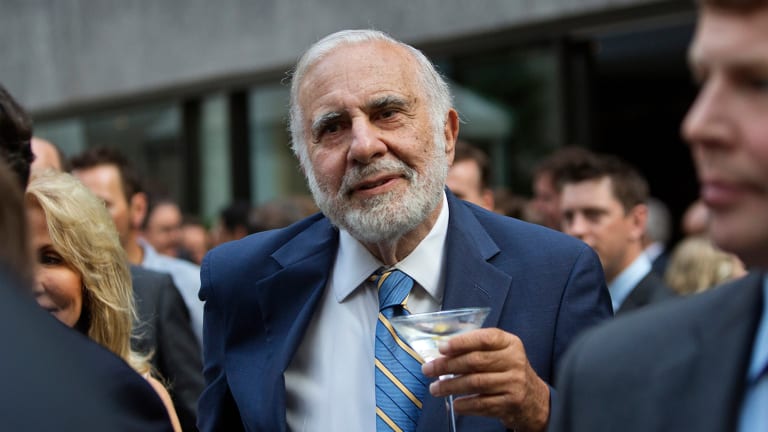 Carl Icahn: 'I Am Basically Going to Be Talking to Donald as I Have Before'
Donald Trump announced on Wednesday that Carl Icahn will serve as an adviser to regulatory reform.
Reports surfaced Wednesday that noted investor and billionaire Carl Icahn will advise President-elect Trump on regulatory reform. Ichan phoned into CNBC's "Halftime Report" on Thursday to discuss his new position within the Trump administration, and the current state of the markets.
"As the market has been running up like this, I have become more hedged," Icahn said. "That being said, I still buy a lot of things that I think are very cheap. Am I concerned about the market? On the short term, yes, I am concerned about it."
Icahn said it would be "crazy" for him to sell his holdings to avoid the impression of a conflict of interest.
"I know there are talks about conflicts, I will just say this, it's almost as ridiculous as saying that Donald shouldn't talk to Jamie Dimon or a Brian Moynihan about bank regulation because they are CEOs of a bank," Icahn argued.
Icahn went on to say he owns companies in "every area." However, his new role within the administration carries no "specific duties" -- he will simply be speaking with Donald Trump as he has done in the past.
"I do think it is extremely important for this country that the absurd regulatory environment is toned down," Icahn said. "I am not against regulations at all. In fact, I tend to believe that you need a rule of law, but it's become literally absurd."