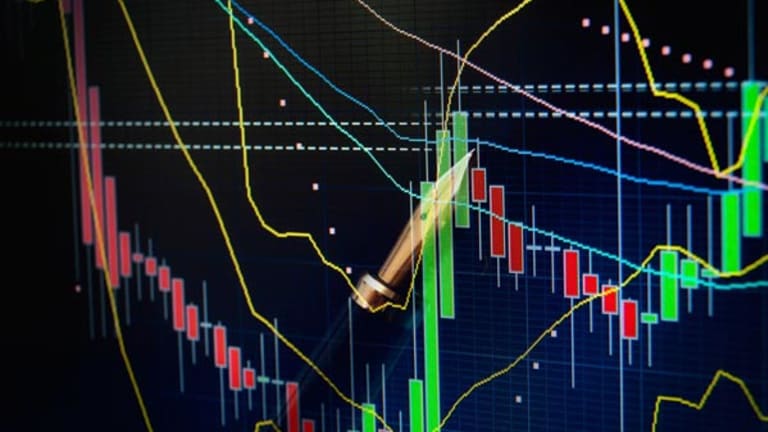 For more than two years,
Taser
(TASR)
has been a stock to avoid, but that could be about to change.
Lawsuits and earnings misses have caused Taser's share price to decline roughly 75% since January 2005. However, in the past month, the stock is up 25% on positive news, and I think this
Stocks Under $10
model portfolio holding still offers a very favorable risk/reward for investors from the current price.
Taser has had its share of problems, battling numerous lawsuits claiming its product is dangerous and has caused fatalities and injuries. Based on the reports, investors were quick to hit the sell button, since Taser is basically a one-product company. If these claims were held up in a court, bankruptcy would be a possibility.
However, management has aggressively defended the lawsuits, and with great success. On Thursday, another judgment was dismissed, bringing Taser's record in product liability cases to 45-0. Because of the importance of proving that the stun guns do not cause injuries and are safe, management's focus has been on building a better perception of the company through research.
Today, there are more than 80 medical studies that affirm the safety of the product that are used in court for Taser's defense. Also, the company created a camera that attaches into the law enforcement models -- called a "Taser Cam" -- to record real-time situations, which the company will use to defend itself if other lawsuits arise.
In light of these new developments, Taser has been able to substantially reduce litigation risk, which was a major reason for shares' fall from $33 back in January 2005 to $7.90 in January 2007.
Huge Growth Potential
Now that management has been able to show the public that it makes a product that actually saves lives, sales are beginning to increase on the domestic front as new orders pour in. On Thursday, Taser announced that it received three new orders from state police departments in Arizona, Washington and Florida. Analysts are estimating that these orders will represent about $1 million in revenue next quarter.
Hawaii and Pennsylvania county and state police departments also announced orders last month for about 3,500 law enforcement Taser stun guns. With over 800,000 law enforcement officials in the U.S. and only 187,000 Taser guns currently in the field, there is ample opportunity for the company to grow sales.
But domestic growth is just a drop in the bucket compared to the potential that Taser has internationally. On Thursday, the company announced that it received a $1.4 million order from a foreign law enforcement agency. Taser did not specify which country the order came from.
In last quarter's conference call, management said that if Nicolas Sarkozy was elected President of France, he would like to place a Taser stun gun in all 100,000 police cruisers in the country. On May 6, Sarkozy won the election.
The U.K. could also represent a huge area for international growth, since it is currently awaiting government approval to allow stun guns to be deployed to all officers, and New Zealand is currently trying the stun guns in a one-year trial, with positive results so far, according to Taser's management. Also, two other European countries, which management did not specify, have recently begun trials of Taser stun guns.
The international market will be a huge growth driver for Taser in years to come and now accounts for 14% of total revenue -- a huge jump from just 4% back in 2004. This number could likely double over the next 12 to 18 months.
Other Products
Despite growth potential for law enforcement stun guns domestically and internationally, the company recently launched Taser C2, a self-defense stun gun for consumers. The company is in the early stages of an advertising campaign and expects to eventually sell the product in sporting goods stores and other retail outlets.
Also, the Taser Cam could be a huge growth driver for the company. As I mentioned above, the camera attaches to law enforcement models. This could provide an extra revenue stream for the company if several states and countries choose to add the camera to their orders.
From a valuation perspective, Taser has relatively no debt and $70 million in cash. Although shares are trading at about 28 times expected 2008 earnings per share estimates, revenue is expected to grow at
an average annual rate
of 36% over the next three years, according to
Capital IQ
. This estimate does not include the international growth potential I highlighted above.
Taser is now trading around $10.50 a share and still has litigation risk with 47 lawsuits pending -- which is down from 57 from the previous quarter. But based on recent medical studies supporting the safety of Taser stun guns and the fact that law enforcement agencies in the U.S. and abroad are starting to place huge orders, I think shares could run to $14 over the next 12 months -- or roughly 35% from the current price.
(For more information about
Stocks Under $10
and a free trial,
click here.)
In keeping with TSC's editorial policy, Frank Curzio doesn't own or short individual stocks. He also doesn't invest in hedge funds or other private investment partnerships. Frank X. Curzio is a research associate at TheStreet.com, where he works closely with Jim Cramer and and writes
TheStreet.com Stocks Under $10
. Previously, he was the editor of The FXC Newsletter and senior research analyst for Greentree Financial, and passed his Series 7, 63 and 65. He appreciates your feedback;
to send him an email.