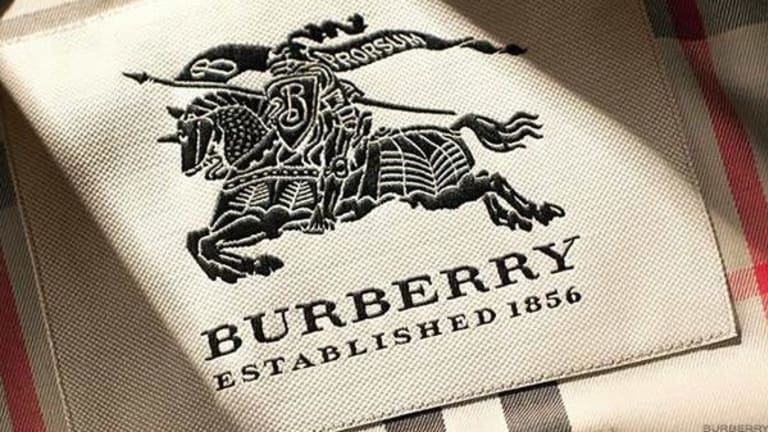 Burberry Just Did Something Others in Retail Would Love to Do, and Now Its Stock Is Rising
Burberry Group overcame retail's gloom.
Burberry Group plc (BURBY) shares rose the most in six weeks Thursday after it posted modestly stronger-than-expected full year earnings and outlined further cost cuts and share buybacks in a series of moves that may hold off some recent activist investors who've recently entered the stock.
The luxury goods maker said revenues for the year ending in March were tabbed at £2.8 billion, largely in-line with an analysts' consensus compiled by FactSet. Adjusted earnings for the year, the company said, were £462 million, just ahead of the £453 million FactSet-compiled estimate. 
"2017 was a year of transition for Burberry in a fast changing luxury market," said CEO Christopher Bailey. "The actions we have taken to lay the foundations for future growth are yielding early benefits, and I remain confident that these will build over time."
"Marco Gobbetti assumes the role of CEO from July," Bailey added. "With his extensive experience in the sector, we will build on these foundations to elevate and strengthen the brand further and take Burberry to the next level as a global luxury retail and digital business. I am excited to work closely with him in this next chapter."
Burberry said it delivered around £20 million in cost cuts over the fiscal year, a move it plans to increase to £50 million this year and "at least £100 million" in the 2019 fiscal year. 
The group also said it raised its full-year dividend by 5% to 38.9 pence per share and plans a new £300 million share buyback program for the 2018 fiscal year.
Burberry shares were marked 2.5% higher at closed at 1,683 pence each in London, the biggest jump since April 7, extending their year-to-date gain past 11%.
The firm's shares were added to the Activist Watch List maintained by The Street's sister publication The Deal on March 10 following news reports that an unidentified investor has built a 7% stake in the firm over the last several months, suggesting that an activist may be preparing a move.
Belgian billionaire Albert Frere's GBL Energy Sarl said in late February it had taken a 3% Burberry stake.