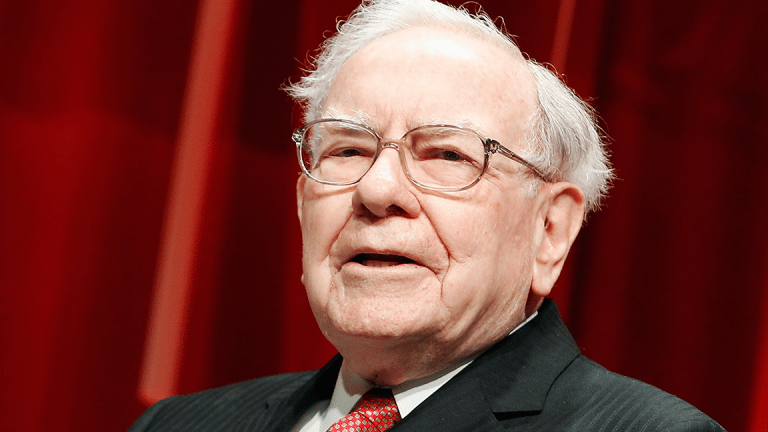 Buffett Ups Stake in Teva
Warren Buffett's Berkshire Hathaway increases its stake in the drugmaker to 43.2 million shares from 40.5 million shares at the end of March.
Warren Buffett continues to bet on Teva Pharmaceutical Industries Ltd. (TEVA) - Get Report amid the drugmaker's restructuring efforts.
Buffett's Berkshire Hathaway Inc. (BRK.A) - Get Reportdisclosed in a Form 13-F filing with the Securities and Exchange Commission after the market close on Tuesday, Aug. 14, that it had increased its stake in Teva in the second quarter.
Berkshire Hathaway raised its stake to 43.2 million shares, worth $1.05 billion as of June 30, up from 40.5 million shares worth $692.8 million as of March 31.
Teva's American depositary shares were trading at $21.94 on Wednesday morning, down 0.8%. The stock is up 15.8% year-to-date and 22.2% over the past 12 months.
The filing comes as Petah Tikva, Israel-based Teva is undergoing a restructuring as it faces challenges including price erosion in its generics business in the U.S.
The company in December unveiled a restructuring plan, which includes cutting 14,000 jobs globally over the next two years, aimed at lowering its total cost base by $3 billion by the end of 2019 from the estimated base of $16.1 billion for 2017.
The restructuring program is "on schedule," Teva president and CEO Kare Schultz said in the company's earnings release on Aug. 2, adding the company had "already achieved a significant cost base reduction towards our target for the year, and we continue to reduce our net debt."
As of June 30, Teva's net debt stood at $28.4 billion, down by about $1 billion from March 31.
Teva reported second-quarter non-GAAP diluted earnings per share of 78 cents, compared with $1.02 in the year-ago period. Revenue fell 18% year over year to $4.7 billion.
Analysts had forecast, on average, EPS of 65 cents on revenue of $4.74 billion, according to FactSet Research Systems Inc.