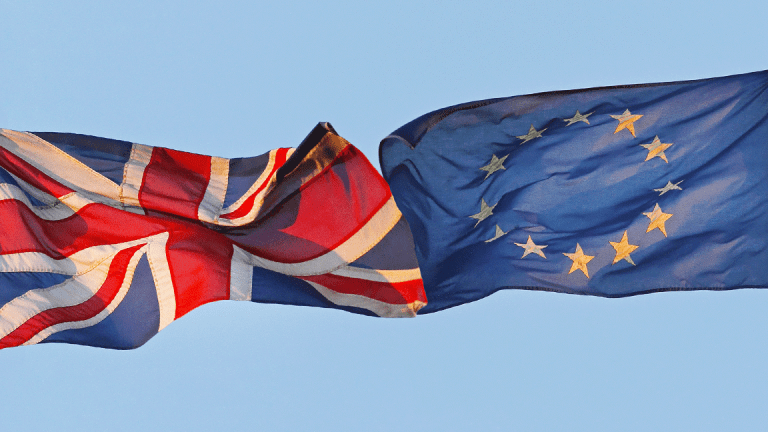 Britain Reaches Brexit Breakthrough Deal With EU: Trade Talks Next
Britain will pay around $70.5 billion to keep its financial commitments to the bloc as Brexit talks move to the critical phase of trade and regulation.
Britain and the European Union reached an agreement Friday that will settling the so-called Brexit divorce bill and allow negotiations to move on to crucial issues such as trade and regulation.
The deal, struck in the early hours of Friday after a night on intense brokering between officials from Dublin, London and Brussels and led by Prime Minister Theresa May will see the U.K. paying around €60 billion to cover its financial commitments to the bloc and guaranteeing the rights of EU citizens living in the United Kingdom.
It also agrees not to impose a so-called "hard border" between the Republic of Ireland, an EU member state, and Northern Ireland, a region that falls under U.K. law. Such a border would have violated the Good Friday peace agreement reached in 1998 that effectively ended decades of violence in the region.
"On settlement of accounts, the Prime Minister said in her remarkable Florence speech that the UK would honour its commitments," said EU Commission President Jean-Claude Juncker. "This was a detailed process, but she has been as good as her word. She was negotiating in a gentle manner and I am very grateful for that."
"We still have a lot of work to do, the joint report is not the withdrawal agreement," he cautioned.
The pound, which briefly surged past the 1.35 mark against the U.S. dollar, reversed those early gains when text of the deal was published to trade 1.3488 by 09:00 London time.