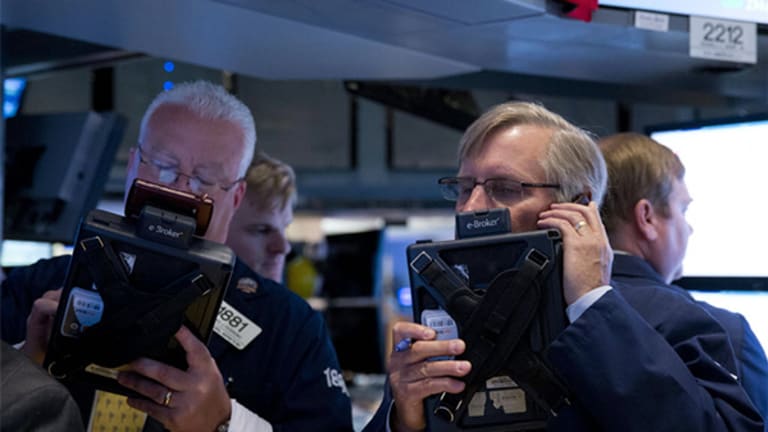 NEW YORK (TheStreet) -- Emerging markets have been beaten up as the need for raw materials -- from oil to copper and iron ore -- has slumped around the globe. But while some may argue the worst is already discounted, the charts have yet to bottom.
The BRICS, an acronym coined by Jim O'Neill of Goldman Sachs in 2001, now stands for the five largest emerging economies, Brazil, Russia, India, China and South Africa (before 2010 it was BRICs but the "s" now stands for South Africa).
Market slides in China, Brazil and Russia have garnered media attention, but what about India and South Africa? Taking them in order, Brazil has been in a multi-year downtrend.
The downtrend line defines the trend but the return line, drawn parallel to the downtrend gives us an idea on the downside potential. The pattern still shows lower lows and lower highs, the simple definition of a downtrend. The Brazilian oil giant Petroleo Brasileiro Petrobras'  (PBR) - Get Petroleo Brasileiro SA Sponsored ADR Report ADR closed down almost 8% today.
Russia, as seen in the chart below, is also working lower in a bearish channel with no bottom in sight. Yandex NV (YNDX) - Get Yandex NV Class A Report, an European Internet company and search provider in Russia that also trades on the Nasdaq closed down 4% today.
There often are exceptions to the rule, and the chart of India seems to be it. While India is still in an uptrend, prices have made a topping pattern in recent months and suggest a test of the uptrend line in the months ahead. The Indian automobile company Tata Motors'  (TTM) - Get Tata Motors Limited Sponsored ADR Report ADR lost more than 4% today.
China, represented by the Shanghai exchange in the chart below, has seen a rapid rise and an even faster decline. Authorities have tried to fight the force of the marketplace, but so far to no avail. The country's e-commerce giant Alibaba (BABA) - Get Alibaba Group Holding Ltd. Sponsored ADR Report lost 2% today.
Last, get ready for South Africa. Prices are poised to test a multi-year uptrend, and we should be prepared for a trend line break.