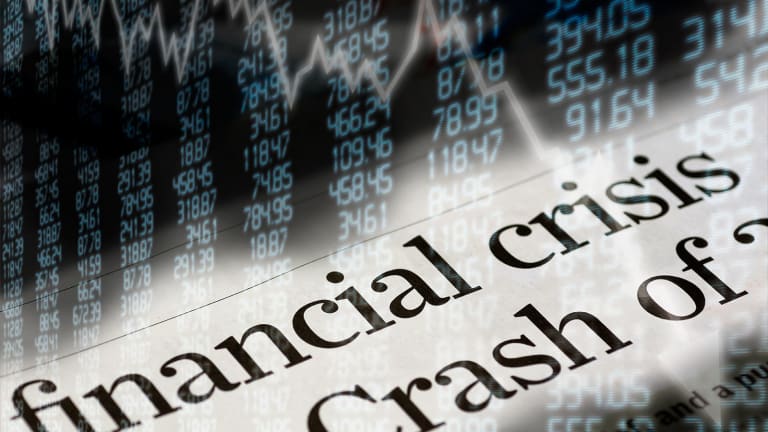 Brexit is Not Like Lehman Crisis, ECB's Constancio Says
The post Brexit markets are not comparable to how they were after the Lehman Brothers crisis of 2008, ECB VP Vitor Constancio said on CNBC today.
NEW YORK (TheStreet) -- The global markets, which plummeted after last week's Brexit, were overshot and the volatility period we are seeing after the U.K. voted to leave the European Union is not comparable to the 2008 financial crisis, European Central Bank's Vitor Constancio, VP, told CNBC's Julia Chatterley on "Fast Money Halftime Report" Tuesday.
"To many people in the market, the result of the referendum came as a surprise, so as a result there was certainly overshooting and we saw today there was a rebound in the market," Constancio stated.
After the vote last Thursday, markets across the world, including the U.S., tanked as people grew concerned of the uncertainties surrounding a Brexit. The Dow, alone, closed down Friday by 611 points.
Today, as anxieties ease, markets have started to recover. The Dow is higher by about 140 points, the S&P 500 is up about 21 points and the NASDAQ is climbing by about 66 points this afternoon.
Judging by how people are reacting today to the Brexit, Constancio hopes the market will stabilize. "And that's very important because it proves that the markets worked smoothly" despite the immediate overreactions following the Brexit, he explained. 
"There were many concerns about market liquidity. If, in a situation of stress, there would be enough buyers and sellers so that the prices could be formed and the markets could work. They did," Constancio continued.
Additionally, Constancio disagrees with former Federal Reserve Chairman Alan Greenspan's view that the Brexit decision is worse than the panic that swarmed around the Lehman Brothers bankruptcy. Coinciding with the mortgage crisis and due to short-selling practices, Lehman filed for the largest bankruptcy claim in history in 2008, contributing to that year's market crash.
"In terms of market developments, I think indeed the comparison does not apply because the reaction to Lehman, as you may recall, was that several markets froze, ceased to work," Constancio argued.
There are still buyers and sellers this time around, so the Lehman crisis is unlike the Brexit, he concluded.