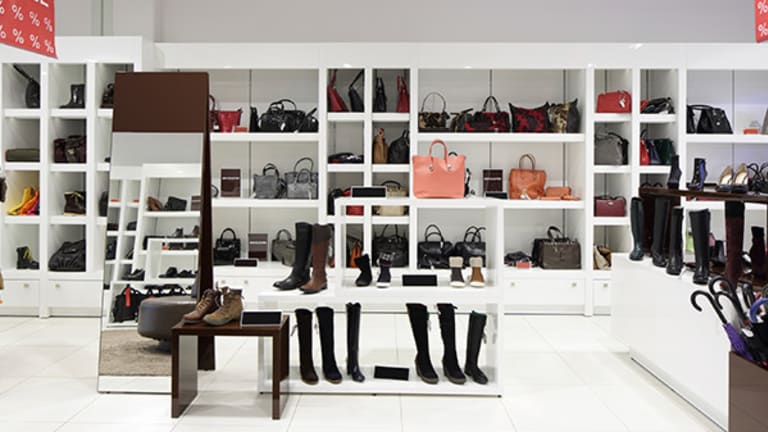 Brexit Blues Ease as U.K. Consumer Confidence Rebounds, House Prices Rise
GfK's closely watched sentiment barometer rises more than expected after steep post-Brexit falls, while Nationwide's house price index unexpectedly rises on the the month.
U.K. consumer confidence rebounded in August after falling sharply in the immediate aftermath of Britain's Brexit vote, while a closely watched gauge of British house prices rose.
GfK's consumer confidence index rose by 5 points to minus 7 in August, better than the minus 8 reading analysts had expected, with all five component measures rising. The survey chimes with news of better-than-expected August retail sales. Together with news from Nationwide Building Society that house prices unexpectedly rose on the month in August,  it tilts a mixed set of recent economic indicators towards the positive, even though economists still expect a sharp slowdown in British growth in the third quarter.
"The uptick in confidence is driven by good news from hard data, the combination of historic low interest rates matched with falling prices and high levels of employment," said GfK's market dynamics head Joe Staton.
One surprise to GfK in the data was a 16-point decline in GfK's savings index, down from 1 to minus 15, Staton noted. That decline came after the Bank of England on Aug. 4 cut its benchmark interest rate by a quarter point to a record low of 0.25%, and hinted that further easing may follow.
"We Brits are clearly determined to carry on shopping for today rather than saving for tomorrow," said Staton.
The market research group's July report for the U.K. recorded the sharpest monthly fall in consumer confidence in 26 years, with the index dropping to minus 12 from minus 1. That came after a GfK poll conducted just after the Brexit vote also found plummeting confidence.
The pound was recently up 0.13% against the dollar at $1.3097 and the yield on the 10-year U.K. government bond was unchanged at 0.64%.
For the survey, GfK polls about 2,000 consumers aged over 16 on behalf of the European Commission. It conducted the interviews between Aug. 1 and Aug. 16, capturing the first part of the Rio Olympics, in which the U.K. emerged in second place behind the U.S., according to the gold medal tally, and as Britain enjoyed some sunny weather.
Meanwhile, Nationwide's house price index showed prices rose by 0.6% in August, compared with forecasts for a month-on-month decline of 0.3% and after growth of 0.5% in July. On the year prices rose 5.6%, above July's 5.2% growth and above forecasts for a 4.5% price increase. The data followed disappointing news on mortgage approvals out on Tuesday.
"The pick up in price growth is somewhat at odds with signs that housing market activity has slowed in recent months," said Nationwide chief economist Robert Gardner. "New buyer enquiries have softened as a result of the introduction of additional stamp duty on second homes in April and the uncertainty surrounding the EU referendum. The number of mortgages approved for house purchase fell to an eighteen-month low in July."
Stamp duty is a government tax paid by house buyers that is banded according to the price of the property.