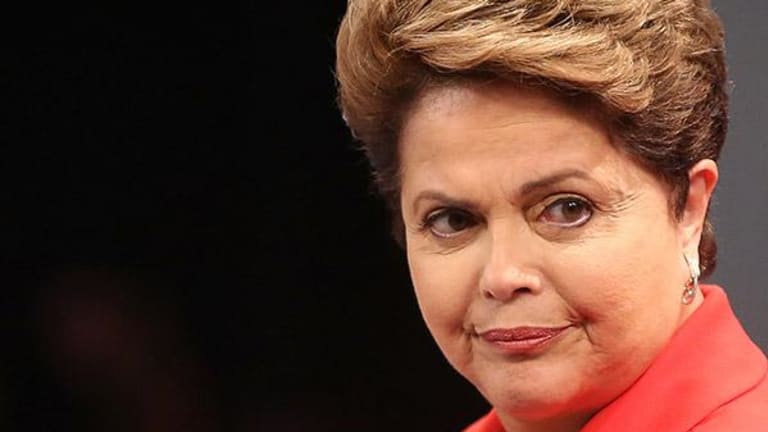 Brazilian Stocks Up After Rousseff Removed From Office, Reports CNBC's Seema Mody
Brazilian stocks are continuing this year's gains after senator's voted to impeach Brazilian president Dilma Rousseff on Wednesday, said CNBC's Seema Mody.
NEW YORK (TheStreet) -- Brazilian stocks are advancing after Brazilian president Dilma Roussef was permanently removed from office today, after an impeachment trial for mishandling Brazil's budget and extending its economic crisis, Reuters reports. 
The country's stocks have been outperforming this year on a potential change in leadership and hope that a new leader will turnaround Brazil's economy, reported CNBC's Seema Mody on "Closing Bell" on Wednesday afternoon.
But in order for the stocks to continue to rise, strategists say Brazilian interim president until 2018 Michel Temer will need to prioritize Brazil's budget deficit, which is currently at 10% of GDP, as well as on lowering inflation, Mody reported. "But perhaps even more important is to remove the corruption that is still permeating Brazil's political landscape," she noted. 
UBS is bullish on Brazil, predicting a quick U-turn and growth by 2017, Mody noted. However, this optimistic outlook is dependent on Temer's performance. 
"As history has shown us though, if the reforms by Temer do not show improvement, the gains in Brazilian stocks will perhaps be short lived," Mody warned.