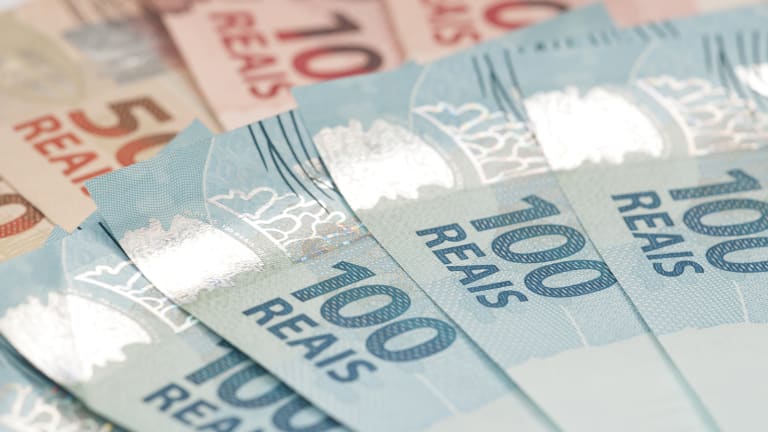 Brazil's Finance Minister Meirelles Discusses Country's Economic Comeback
Brazil's finance minister Henrique Meirelles appeared on BloombergTV today to talk about two key measures to keep the country's economy on the right track.
NEW YORK (TheStreet) -- Brazil's finance minister Henrique Meirelles joined Bloomberg's Erik Schatzker on "Bloomberg Daybreak: Americas" Monday morning to discuss the country's economic comeback and how the South American nation can meet the world's expectations.
Brazil has been dealing with a lot over the last year, from government corruption allegations to the ousting of former president Dilma Rousseff and its worst recession in over a century.
But things are starting to look better now. Brazil's "stock market is up 40% this year, the real is one of the world's best performing currencies [and] credit default swap spreads have been narrowing," Schatzker said.
He also noted that expectations of improvement are largely predicated on the passing of two pieces of legislation: a cap on fiscal spending and social security and pension reform.
Both Meirelles and Brazil's President Michel Temer are confident that the spending cap measure will be passed this year.
"We have been talking to Congressmen on several occasions, and I think at this moment it's quite clear the importance of controlling the growth of public expenses for the next years," Meirelles said.
Meirelles said that 23 of 30 members of a special commission voted to approve the cap. 
Schatzker referenced an interview he conducted with President Temer, and noted that the president wasn't as confident about social security reform. He questioned Meirelles as to why that might be.
"Social security reform is a more complex issue, which affects the lives of many in different ways," he said. "I think that we are confident that the reform is going through, but there are several points of discussion."
Those points of discussion included what the minimum wages would be for men and women and also what the transition period would be. Schatzker chimed in saying he hopes the wages are the same for men and women, to which Meirelles responded "that's the basic proposal so far."
As far as a time frame for introduction of the bill for social security reform, Meirelles says that the expectation is for this year, but that there is a possibility for this month.