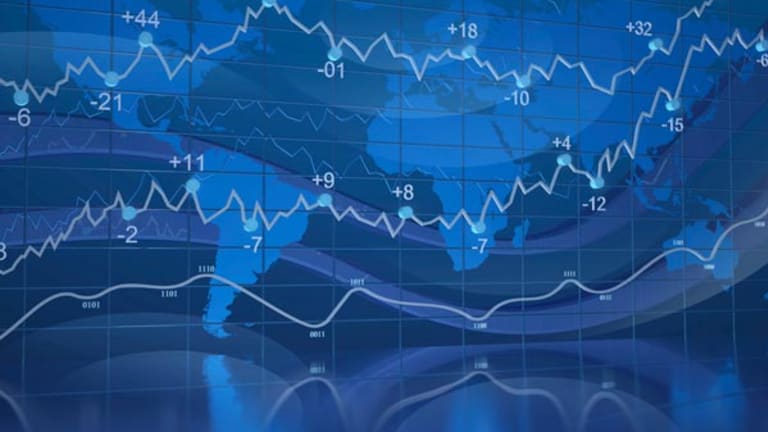 Bombay Stocks Bounce Back
The Sensex rises 5.5% after four straight selloffs.
BOMBAY -- The Bombay stocks bounced back Friday, rising 5.5% to take the sting out of losing week.
The Sensex rose 515 points to close at 9,810. Still, the index lost 6.1% on the week as rising interest rates continued to hammer speculative stocks across the globe. The Sensex is down 22% off last month's peak.
Reliance Energy
surged 15%,
Grasim
jumped 14% and
Reliance Industries
added 12%.
The only loser on the 30-stock index was
SBI
, which dropped fractionally.
Ranbaxy
rose 6.6% on news of a strategic partnership with Invagen Pharmaceuticals of Hauppauge, N.Y.
This story was created through a joint venture between TheStreet.com and IRIS.