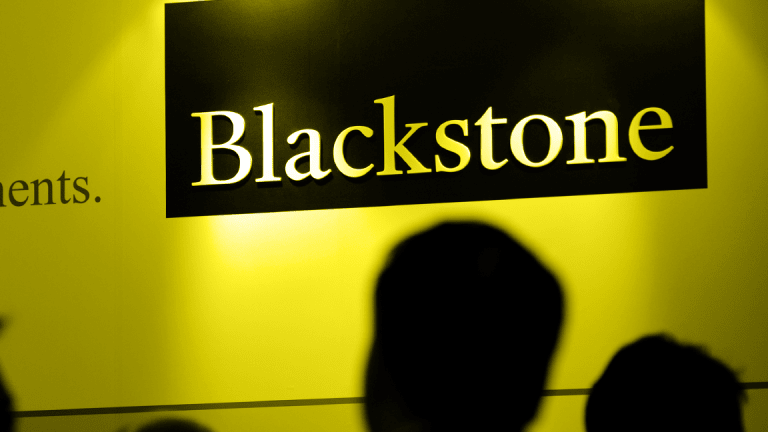 Blackstone Executive Goodman, Who Led Leveraged-Loan Binge, Is Retiring
Blackstone, the biggest private-equity firm, says one of its top executives, Bennett Goodman, would retire. Goodman founded GSO, which was bought by Blackstone in 2008 and became the nucleus of the private-equity firm's rapid expansion into the risky business of investing in loans of junk-grade companies.
Is it time to call the top in junk-grade loans? 
Blackstone  (BX) - Get Blackstone Inc. Report , the biggest publicly traded U.S. private-equity firm, said Thursday in a press release that one of its top executives in the arena of junk-loan investing, Bennett Goodman, would retire from his full-time role. He will remain as a senior adviser. 
Goodman, 62 years old, was a former executive of the now-defunct investment bank and brokerage firm Drexel Burnham Lambert when in 2005 he co-founded the hedge-fund firm GSO. Blackstone bought GSO in the first quarter of 2008, helping to increase total assets by about $11 billion to $113.5 billion.
Since then, Blackstone has used GSO as the nucleus of an expansion into the business of investing in junk-grade loans and bonds. According to its recent regulatory filings, Blackstone is now the biggest global manager of collateralized loan obligations, or CLOs - a type of bond backed by junk loans.   
Junk-grade loans and bonds are considered at higher risk of defaulting than the debt of more-creditworthy investment-grade companies, but they became popular in recent years with investors because of their high yields, especially desired at a time when interest rates globally are at historically low levels.  
The International Monetary Fund has warned that junk loans expanded so rapidly as an asset class over the past decade that they could lead to steep losses if the U.S. slides into recession.
Blackstone's credit segment, which includes the CLO management unit, now has some $139.3 billion under management, or 26% of the total.
As of this time last year, it was also Blackstone's fastest-growing segment, with 30% year-over-year growth in assets under management, ahead of the private-equity and real-estate segments. But the credit segment's growth slowed to a year-over-year pace of 13% of June 30.
"I am grateful to Bennett for the tremendous contributions he has made to the firm as an integral member of our management team over the past 12 years," Blackstone CEO Stephen Schwarzman said in the press release. 
In his senior adviser role, Goodman will oversee "all aspects of the direct lending business," according to the press release. Blackstone not only buys junk loans to put into its CLOs, but increasingly the firm makes loans directly to companies. 
According to Standard & Poor's, junk-loan issuance in the second quarter fell by 17% from a muted first-quarter level to its lowest since 2016. 
"Deteriorating credit quality and aggressive capital structures remain concerns for investors," according to an S&P press release on July 31.