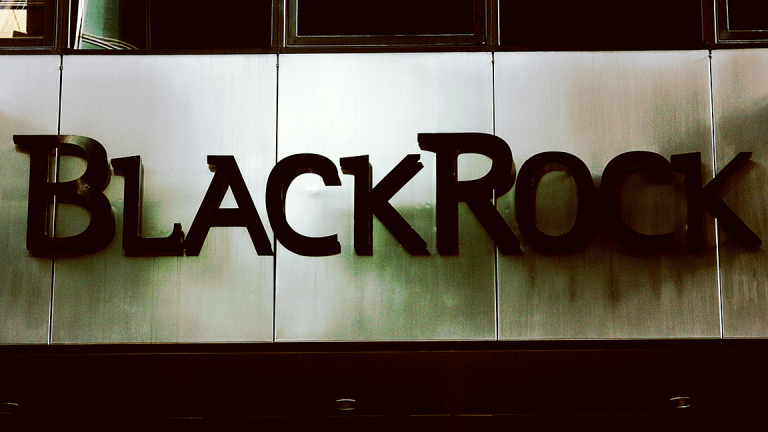 BlackRock Suffers 7% Profit Drop on Lower Fees, Even as Client Assets Jump
BlackRock says second-quarter profit fell by 7% to $1 billion, due to lower securities-lending revenue and performance fees.
BlackRock Inc.  (BLK)  said second-quarter profit slipped by 7% due to lower fees, even as the largest U.S. money manager attracted some $151 billion of new investments from clients.
Net income was $1 billion in the quarter, compared with $1.08 billion a year earlier, New York-based BlackRock said Friday in a press release. Earnings per share were $6.41, falling shy of the $6.50 average estimate of Wall Street analysts in a survey by the data provider FactSet. 
"BlackRock continues to be disciplined in the way we invest in and evolve our platform. By approaching client needs comprehensively, bringing together the entirety of our global investment and technology platform," said CEO Larry Fink. "I am more confident than ever that we will continue to deliver exceptional long-term value for both clients and shareholders."
BlackRock shares were marked modestly lower in pre-market trading following the earnings report, indicating an opening bell price of $475.00 each, giving the stock a year-to-date advance of around 21%.
The company noted surging investor demand for the company's bond mutual funds, helping to boost assets under management by 5% during the quarter to $6.84 trillion. Over the past year, the assets are up by 8.6%, thanks to a steady stream of inflows from investors along with a recovery in U.S. stock markets following the late-2018 swoon.  
Revenue slid by 2% to $3.52 billion, according to the press release, reflecting lower performance fees. The company also saw declining securities-lending revenue, representing the fees that BlackRock gets from renting out stocks and bonds held by its funds -- to Wall Street firms that want to trade them.  
While the revenue decline "reflected certain market headwinds, our second quarter results validate BlackRock's unique ability to bring together the entire firm to meet clients' needs in any market environment," Fink said in a statement alongside the earnings release.
Expenses rose by 3.7%, partly due to $61 million of costs to launch new funds, BlackRock said. The operating margin -- a key gauge of profitability -- shrank to 43.1% from 45.2% a year earlier. 
But according to Fink, the disappointing results reflected, in part, the company's efforts to serve clients during a quarter that big Wall Street trading firms have described as anemic in terms of client activity; the likes of JPMorgan Chase (JPM) and Citigroup (C)  this week cited the uncertainty stoked by President Donald Trump's trade war with China, along with speculation over the potential for Federal Reserve interest-rate cuts as soon as this month.   
Growth continued apace in BlackRock's juggernaut iShares exchange-traded funds division, but in a departure from recent trends, roughly half of the new investor money -- about $75 billion -- went into BlackRock's actively managed mutual funds.
And some $59.3 billion of that went into bond funds designed for pension funds, foundations, governments and other big institutional investors. 
BlackRock inked "two significant strategic institutional wins," Fink said in the press release.