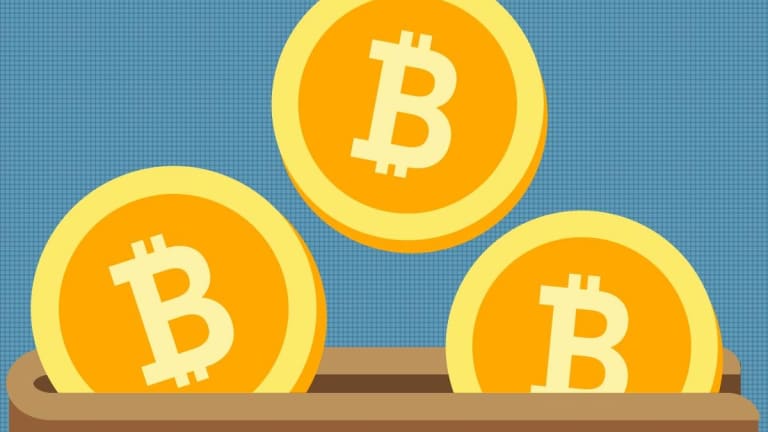 Bitcoin's Slide Eases as an Ugly Year for the Cryptocurrency Slogs on
Bitcoin's slide Tuesday continues a harsh year for the cryptocurrency.
Bitcoin's slide Tuesday continues a harsh year for the cryptocurrency.
The price of Bitcoin was sliding 5% before U.S. financial markets opened Tuesday, Nov. 27, but the cryptocurrency pared losses and was down just 2.8% at last check. 
Bitcoin traded at $3,725.18 early Tuesday, and then bumped up slightly to $3,760. The cryptocurrency's recent slide has taken it down 73% year to date. It dropped as much as 10% on Monday, Nov.26.
Other crypto currencies were falling as well. Etherium was down 6% on Tuesday, before easing to a loss of just 4.5%. It, too, has had an ugly year. It has declined 86% so far in 2018.
Bitcoin has struggled to find a bottom this year but some technical analysts said it's very possible the coin is oversold and due for a bounce. A key level to look for is $2,970, where the currency could bounce from, said Nick Cawley, markets analyst at Daily FX, who was quoted by MarketWatch.
Potential regulation on the asset class is weighing on sentiment, while splits of some coins like Bitcoin cash are putting supply pressure on the asset class. It's possible there will be fewer Initial Coin Offerings as a result of intensified regulation. 
More importantly, some crypto market participants actually want to see regulation. Market experts from some of the top financial hubs in the U.S. met with Congress in September to discuss regulation. Their main message was that they want more regulation quickly, because the crypto market isn't orderly and incredibly volatile. They warned that much of the crypto trading in the U.S. would leave the country.