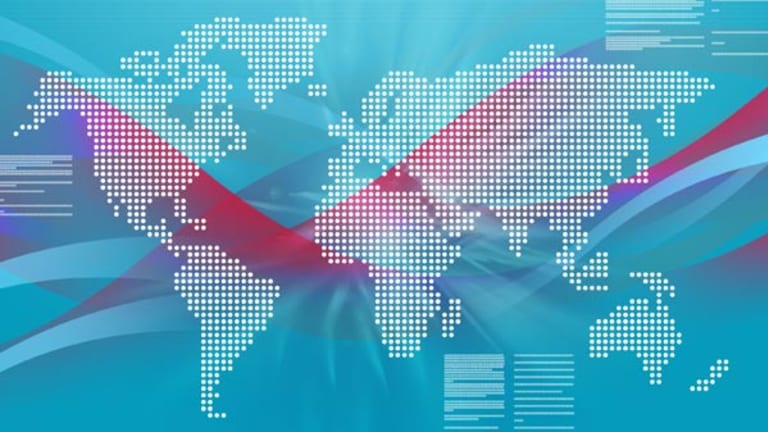 Beyond Bear, Bird Flu Threatens Chinese Markets
Traders express serious concerns about the threat of bird flu, compounding monetary ailments.
A virulent strain of influenza, both human and monetary, is likely to weigh on share prices in Asia over the balance of this week, as Hong Kong and China struggle with spreading sickness from a new superbug and weakness in the U.S. dollar.
While markets in Asia shrug off any nuggets of good news from the U.S., and energy and food costs spur stifling inflation, the pressure is building to get away from the sliding greenback, especially as
Bear Stearns
( BSC) falls victim to a spiraling economic crisis. In Hong Kong, a building focus is revolving around the politically painful, but increasingly economically viable, question of whether to scrap the Hong Kong dollar "peg".
"The Hong Kong dollar link is considered almost sacrosanct within the economy," writes Sean Darby, head of Asian strategy for Nomura Bank in Hong Kong, in a research note this week. Darby adds however that it is increasingly difficult for Hong Kong and China to control inflation with the currency in place.
The Hong Kong dollar is currently pegged at HK$7.8 to one U.S. dollar, while China's currency, the yuan, is pegged more broadly against a dollar-weighted basket. Traditionally, the peg has helped create the huge export and financial market growth that both places are famous for today. As the value of the U.S. dollar has declined, however, controlling inflation and managing profit margins has become a tougher task for many of Hong Kong and China's largest companies.
With $200 billion of U.S. Treasuries being loaned out to cash-strapped mortgage-debt holders, China is finding little use for its dollar-weighted managed currency peg too, as the value of its giant $1.5 trillion holdings looks to be threatened over the longer term.
"In China,
letting the renminbi float freely would be one way to potentially combat inflation after several tightening measures which so far haven't been effective," says Jeff Papp, a senior buy-side analyst at Oberweis Asset Management in Lisle, Illinois. "Inflation escalating is now becoming the biggest risk to the country's economy and markets. I think it makes sense that
an unpegging of the currency would happen."
Nomura's Darby adds that there is a "rising probability of Hong Kong being used as an offshore renminbi trading center."
As to the impact on equities, the peg debate is reaching far and wide. While bumper second half 2007 earnings for oil refiners
PetroChina
(PTR) - Get Report
and
CNOOC
(CEO) - Get Report
mid-week may give markets a brief reprieve from the heavy selling seen in recent weeks, traders are more likely to focus on the shallowing impact of mainland Chinese energy price controls for these companies this year.
As the price of oil has surged to $111 a barrel in the last week, oil refiners and producers, which should benefit from such price rises, are suffering because of Beijing's need to impose price caps on the resale value of the commodity in order to keep inflation under control. The rising cost of oil and the pressure on the national currency are hurting costs, too.
What amount to windfall gains in earnings and share price increases for stateside oil refiners such as
Exxon Mobil
(XOM) - Get Report
are less-than-competitive returns for stockholders in Chinese rivals such as PetroChina. While Exxon has surged around 5% in the past week, in Hong Kong PetroChina has endured a week of volatility, ending flat.
Sinopec Shanghai Petrochemical
( SHL) has shed 9% of its value due to price caps, many of which might be avoided in the event of a free-floating yuan and unpegged Hong Kong dollar.
The rising talk of scrapping the greenback's role in Asia's largest economies may also indirectly continue to weigh on the performance of Japanese exporters, such as
Nintendo
(NTDOY)
and
Sony
(SNE) - Get Report
, which rely heavily on a weak yen to maintain high profit margins. Rumors about the scrap of the Hong Kong dollar peg in the past week played a pivotal role in sending the yen through the 100 yen vs. dollar mark for the first time in more than a decade. The knock-on effect of the stronger yen hurts the earnings of Japanese exporters, which lose multi-millions of dollars in profits for every yen that the dollar falls against.
Flu Concern Spreads
While flu in Hong Kong has so far had only a moderate impact on the performance of equity markets, investors are growing increasingly concerned about any further outbreaks, which may weigh on Chinese consumption forecasts. Most of the social implications of the flu are still relatively little reported outside the island. At the close of trading Friday, two expatriate traders included in a weekly market note a photo of themselves drinking with sanitation masks on, under the caption, "just another night in Hong Kong."
So far, four children have died in Hong Kong, while all local primary schools have been closed down. Public schools are expected to stay shut for another two weeks, in line with private school holidays. On the weekend, it was announced that a new strain of bird flu has been discovered on the mainland: despite Chinese officials' comments that the flu was "contained", some doctors now say that the H5N1 virus is mutating, making it harder to treat. Fears are rising of a return to the impact of the SARS epidemic in 2003, when consumer and investor confidence was hammered, as the Hang Seng plunged to a 4-and-a-half year low.
"When SARS hit Hong Kong, this place became a ghost town. I remember myself and a mate being the only people in the entire Lan Kwai Fong
nightlife district drinking on a Thursday night," says Gavin Parry, a director of Helmsman Global Trading in Hong Kong. "Talking to teacher friends, it's very scary. The big problem here could be China. The Pearl River Delta hospitals are already seeing upwards of 5,000 patients a day."
Consumption stocks are poised to take the worst hit in the event of any escalation of flu, say market participants, with the impact similar to that of the snowstorms in China in February. Airlines such as
Air China
(AIRYY)
,
China Eastern Airlines
(CEA) - Get Report
, and
Cathay Pacific
(CPCAY)
are under threat from these potential declines, as well as from higher energy prices. Tech plays such as
Baidu.com
(BIDU) - Get Report
, and
Alibaba.com
( ALBCF), and retailers Li Ning, and Espirit Holdings are most at risk from short-selling.
Traders say that in the event of selling, investors will look for a final support of around 20,000 points in the Hang Seng.
"Interest rate cuts and Fed bailout packages are just delaying tactics right now," says Andrew Clarke, a trader for Societe Generale in Hong Kong. "Investors are going to feel much more comfortable buying shares when the Hang Seng is below 20,000 points than when it is at 22,000."
Daniel M. Harrison is a business journalist specialising in European and emerging markets, in particular Asia. He has an MBA from BI, Norway and a blog at
. He lives in New York.