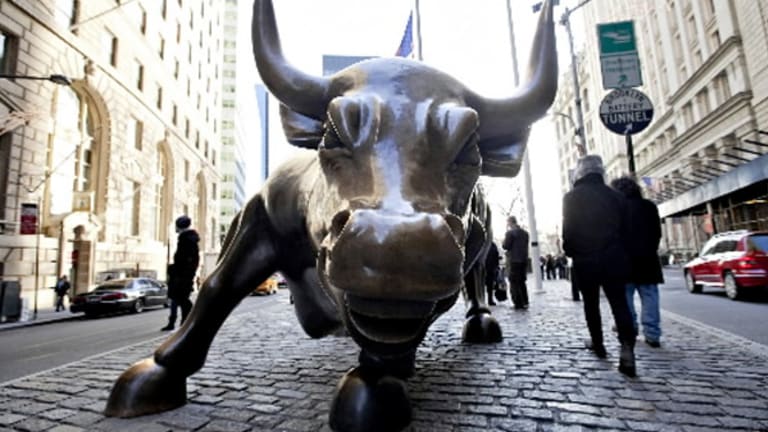 Beware of Bull Market, SunAmerica Funds' Hughes Warned on CNBC
The recent bull market is being led by defense sectors so investors should be cautious, SunAmerica Funds VP Heather Hughes said on CNBC today.
NEW YORK (TheStreet) -- While the Dow Jones moves toward a seven day high, SunAmericaFunds VP Heather Hughes urged confident investors to be wary of the recent bull market on CNBC's "Closing Bell" Monday.
"I think we need to hang our hat on the consumer and, in terms of confidence as a catalyst in what will propel these markets higher, what concerns me is that utilities and telecom have led us to new highs this year so far. That's [a] very defensive sector," Hughes said.
In addition, the price of gold is "climbing on the backs of this wall of worry and global instability," with events such as the recent Brexit vote, she continued.
"But with the 10-year [Treasury yield] this low, there's these statistical anomalies. The 10-year setting record lows and the stock market setting record highs, one of the two will have to be reconciled," Hughes predicted.
CNBC contributor Jack Bouroudjian agreed with Hughes, stating "this is still the year of living dangerously for the market."
"What Heather said is absolutley right. This market has been led by defensive sectors and this low rate in bonds is telling us there's still a red flag of warning out there," Bouroudjian commented.
Investors have recently been "chasing yield, bidding up asset prices" and essentially pushing yield to compress, Hughes warned.
The Dow is higher by 0.11% to $20.21, the S&P 500 is climbing by 0.26% to $5.68 and the NASDAQ is rising by 0.59% to $29.78 late this afternoon.