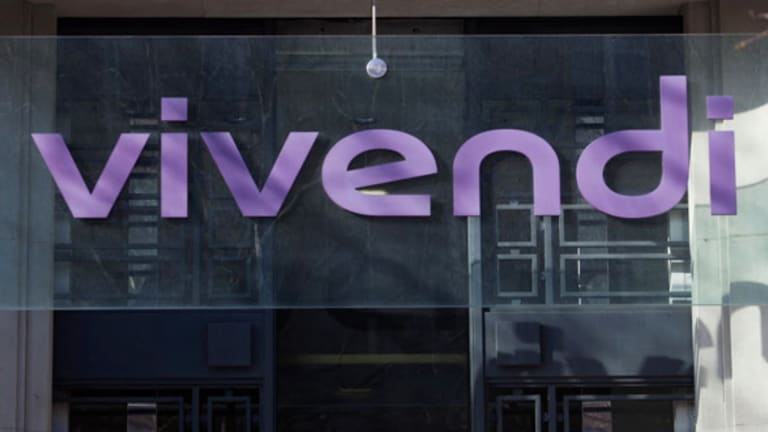 Berlusconi Vehicle Sues Vivendi Over Mediaset Disagreement
Fininvest claims it is due $642 million for damages already incured after Vivendi backed out of an agreement to buy Mediaset's pay-TV division.
Vivendi's (VIVHY) slim hopes of avoiding a legal battle after it abandoned a €740 million ($833.5 million) deal for the pay-TV arm of Italy's Mediaset (MDIUY) appear to have been dashed after the Italian group's controlling shareholder sued for €570 million in damages.
Fininvest, the investment company of Mediaset founder and former Italian Prime Minister Silvio Berlusconi, filed papers on Tuesday in Milan claiming that it should receive compensation even if Vivendi completes the deal due to "the serious damage already caused."
"These damages amount to at least €570 million and, among other things, are due to a decrease in the value of Mediaset shares ...(and) to the fact that their value would have increased had the contract been executed," Fininvest said in a statement.
Fininvest's claim follows Mediaset's own filing on Friday, when it asked a Milanese court to force Vivendi to complete the deal on terms agreed in April and claimed a minimum €1.5 billion in damages should the French group continue to refuse.
Vivendi, led by chairman and largest shareholder Vincent Bollore, initially agreed to swap a 3.5% stake with Mediaset and take over the Italian group's 89% stake in Mediaset Premium to make up for the difference in valuation of the cross shareholding. The agreement valued the loss making pay-TV operation at €740 million at the time it was struck.
Two months later, on July 26, Vivendi reneged on that deal claiming that due diligence had uncovered significant discrepancies in the pay-TV unit's results. Paris-based Vivendi submitted a new offer for just 20% of Mediaset Premium and requested the right to buy a 15% stake in Mediaset itself, according to the Italian group.
The new plan was never likely to win the support of Fininvest which would see its 33.5% stake in Mediaset significantly diluted and face the prospect of a rival shareholder capable of challenging its hold on the company.
Vivendi spokespeople could not be reached for comment. The French company said at the end of July that it was confident that it could reach a new agreement with Mediaset.
Shares in Mediaset climbed as much as 4% in morning trading on Wednesday before settling early afternoon at €2.95, up €0.07 or 2.5%. The stock had traded above €4 per share in the wake of Vivendi's agreement to buy Mediaset Premium.
Vivendi shares fell in early trading on Wednesday before recovering to trade at €17.64, up €0.04 on their Tuesday close.