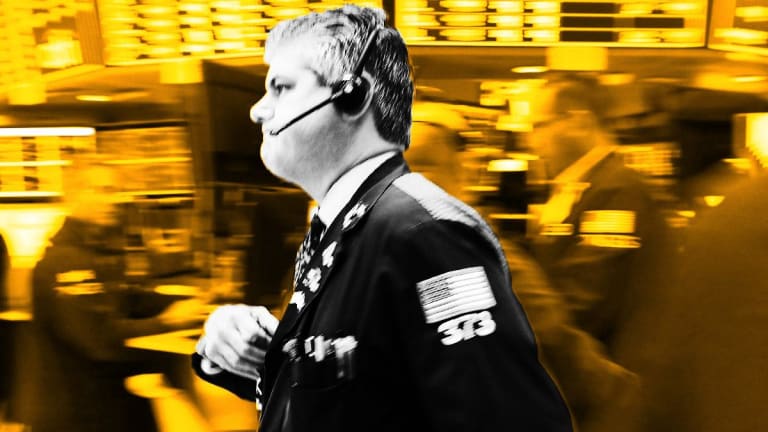 Benioffs Join the Valley Publishing Club; Huawei's PR Roadshow Continues -- ICYM
Here's what you need to know now for Monday, Sept. 17.
Silicon Valley's love affair with print media continues as Marc and Lynne Benioff will soon join Jeff Bezos as owners of an iconic American masthead. The Salesforce (CRM) - Get Salesforce Inc. Report Chairman, Co-CEO and founder and his wife are paying Meredith (MDP) - Get Meredith Corporation Report $190 million in cash for Time Magazine. While Newsweek and Time were longtime weekly magazine rivals, the Washington Post, which Jeff Bezos purchased for $250 million in 2013, may be the better comp. "When you're selling vanity brands, it's more what people are willing to pay the caretaker of these brand names rather than a cash flow multiple," Benchmark Co. LLC analyst Dan Kurnos tells The Deal's Chris Nolter. Meredith marked Time, Sports Illustrated, Fortune and Money for sale, preferring to focus on titles such as People, Cooking Light, and Southern Living in its core market of home and lifestyle publications. The company, which is backed by the Koch brothers, is also shopping a 60% stake in ad tech company Viant Technology.
As the U.S. trade war with China escalates, Huawei, the Chinese telecom equipment giant long suspected by Washington of facilitating espionage for Beijing, "is trying to pull off the seemingly impossible -- shed its boogeyman image," writes David Hatch on The Deal. In a last-ditch gamble to repair its heavily damaged reputation, the world's second largest-manufacturer of smartphones continues to lobby with the Federal Trade Commission and Federal Communications Commission to convince policymakers that Washington's restrictions are misguided. The Shenzhen-based corporation's message boils down to this: "Economic restrictions driven by unsubstantiated and irrational fear are denying American consumers a viable competitor in the highly concentrated U.S. marketplace for top-tier smartphones that would compete directly with Apple AAPL and Samsung," Hatch explains. These FTC and FCC hearings will continue into the winter, during which odds on favorite are that Huawei will continue to pound the pavement.
Markets Today:Stocks ended near their lows of the day after President Trump said there would be an announcement on trade with China after the closing bell. Earlier in the day, Trump economic adviser Larry Kudlow said in a speech that Trump appeared ready to impose tariffs on an additional $200 billion worth of China-made goods. The Dow Jones Industrial Average fell 93 points, or 0.35%, to 26,062, the S&P 500 fell 0.56% and the Nasdaq slumped 1.4%. Apple led the Dow lower on Monday, falling 2.7%.
Michael D. Brown, Assignments Editor, TheStreet Inc.
Not already receiving In Case You Missed It daily?
Sign up here for this newsletter and other great free content from TheStreet