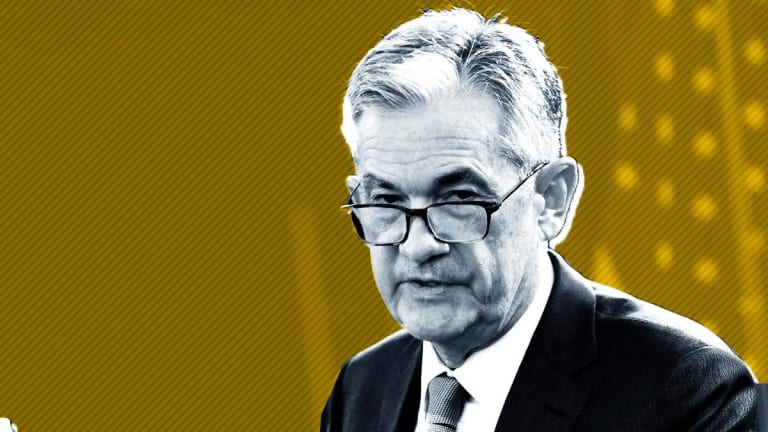 BB&T-SunTrust Merger to Get 'Careful' Review, Fed Chief Powell Says
Federal Reserve Chairman Jerome Powell says the central bank will conduct a 'thorough' review of BB&T's recently proposed acquisition of banking rival SunTrust, after Democratic Sen. Elizabeth Warren described the process in a Washington hearing as a 'rubber stamp.'
Federal Reserve Chairman Jerome Powell said U.S. regulators will conduct a "thorough" review of BB&T Corp.'s (BBT) - Get BB&T Corporation Report  proposed acquisition of banking rival SunTrust (STI) - Get SunTrust Banks, Inc. Report  after Democratic Sen. Elizabeth Warren described the process in a Washington hearing as a "rubber stamp." 
Powell, speaking before the Senate Banking Committee on Tuesday, said that officials will be "going through our process carefully and thoroughly" when reviewing the expected merger application, which has yet to be formally filed.  
BB&T, a lender based in North Carolina, agreed earlier this month to buy Atlanta-based rival SunTrust for an estimated $26 billion in stock, in what would be the biggest bank merger in a decade.
Powell's comments came under questioning from Warren, who is running for president in 2020 and has been a frequent critic of U.S. regulations on large, "too-big-to-fail" banks.
Since 2006, she said, the Fed has approved more than 3,800 bank merger applications without rejecting a single one. 
"Zero percent," Warren said. "Your approval process itself appears to be a rubber stamp."
Powell acknowledged that bank executives will often have back-channel, private conversations with regulators prior to filing formal merger applications, and on that basis they may decide not to file, or they may withdraw a pending application. That's one reason the denial rate is so low, he said. 
The formal Fed approval process entails a public-comment period in which community members, employees, investors or any other interested parties have a chance to weigh in against a merger proposal. By that point, however, it appears, based on the statistics, that the Fed has already made a decision, according to Warren.
"You and the banks get together and grease the wheels before the merger is announced," she said. "If the public wants a chance to weigh in, they have to wait until you've already made a decision."