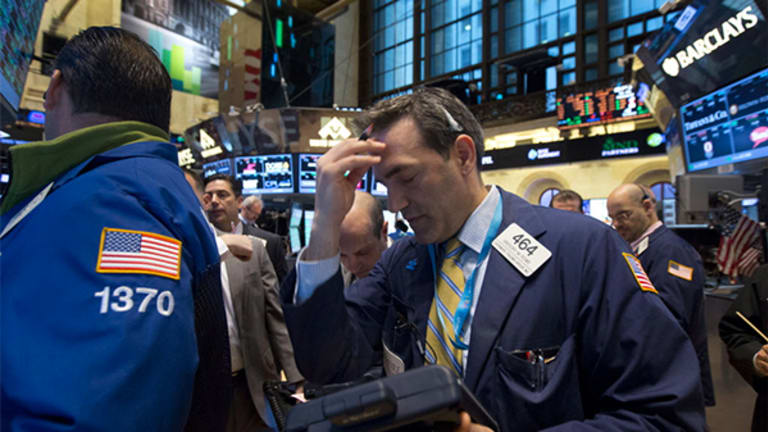 Barclays (BCS) Stock Gains, Appoints Staley CEO
Barclays (BCS) stock is climbing in early afternoon trading on Wednesday, after the company confirmed it will appoint James 'Jes' Staley as CEO effective December 1.
NEW YORK (TheStreet) -- Barclays (BCS) - Get Barclays PLC Report stock is up by 0.85% to $15.49 in early afternoon trading on Wednesday, following the announcement that James "Jes" Staley has been appointed as CEO of the company, effective on December 1.
The company's statement confirms earlier reports that Staley had been chosen pending regulatory approval. 
The U.S. banker joins the U.K. bank after more than three decades at JPMorgan (JPM) during which he ran the company's investment bank and asset management business, Reuters reports. He left in 2013 to join U.S. hedge fund BlueMountain Capital Management. 
Staley's predecessor Antony Jenkins was fired in July amid concerns that he would be unable to spark a turnaround, the Wall Street Journal notes. The bank is partway through a three-year plan to cut 19,000 jobs and faces litigation issues and declining returns. 
"[Staley] understands corporate and investment banking well, the repositioning of which is one of our major priorities," Barclays Chairman John McFarlane told the Journal. "After an extended process, I now know Jes well, and we are in agreement on the way forward."
Barclays will pay Staley as much as 8.24 pounds, or $12.6 million, per year, according to the Journal. 
data by