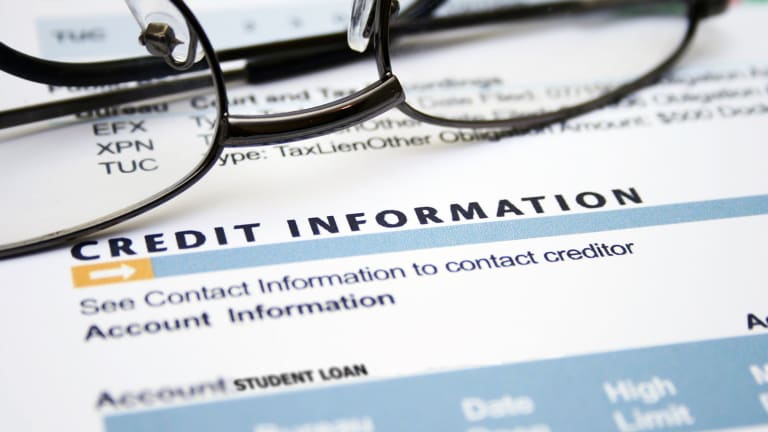 Student Loan Borrowers Increasingly Turning to Bankruptcy to Alleviate Burden
Student loan borrowers are using vague wording in the definition of a student loan to wipe out the debt using bankruptcy.
Editors' pick: Originally published Dec. 27.
Those suffering under the burden of student loans often can't see a way out. As a result more and more college graduates are putting off things like marriage and buying a home, in order to pay down their massive student debt. Many college graduates are back living in their childhood bedrooms because the debt is so large that paying rent is impossible.
However, a new trend among those weighed down by student debt is helping to alleviate the pressure -- filing bankruptcy. Since March there have been numerous bankruptcy courts that have allowed borrowers to wipe out their private student debt thanks to vague wording in the definition of a student loan. Usually, student borrowers cannot use bankruptcy to cancel their private debt. 
Fox Business Network consumer and finance reporter Gerri Willis appeared on Tuesday afternoon's "Cavuto: Coast to Coast" to discuss the bankruptcy option for student loan borrowers.
"We were used to not being able to discharge student loan debt in personal bankruptcy, right? And in fact since the Great Recession we've seen bankruptcies just fall off the cliff. It's good news, right? But that number could completely turn around now because we're seeing more and more of these folks facing this $1.4 trillion in debt," Willis said.
Several times this year bankruptcy courts have allowed student loan borrowers to wipe out private debt with the help of an argument that relies on the vague definition of a student loan, the Wall Street Journal explained. Bankruptcy law states that a borrower cannot clear a loan made for an educational benefit without proving extreme hardship. Some students are arguing that their loans fall outside of this debt category because they attended a college that was not accredited or used loans that were taken out for the purposes of studying for a test like the bar exam. 
This is not an argument you'd expect the borrower to win, but in some cases judges have agreed with the student.
The Journal gave the example of a 37-year-old woman who filed for bankruptcy in 2014 and was able to discharge the unpaid portion of a $15,000 Citibank loan she needed to study for the bar exam. U.S. Bankruptcy Court Judge Carla Craig ruled that loan debt for bar exams is comparable to consumer debt and does not fall into the category of student loans that remains with a borrower even after bankruptcy. 
"We are seeing higher personal debt now than before the Great Recession," Willis continued. "That played a factor in the Great Recession, right? People had big amounts, we thought it was huge personal debt. Now they have even more when you look at their mortgage, their college debt, their auto loans, you add those together it's a lot of money."
Unlike credit card debt, student loan debt had in the past been thought to be good debt, like a mortgage.
"It's turning out to be the worst kind of debt you can have because you can't discharge obviously in a bankruptcy, typically that's always been the rule. And people aren't really, I don't think, getting what they think they were paying for. They're not getting a job, they're not locking in a future, they can't even pay for rent these days," Willis added.