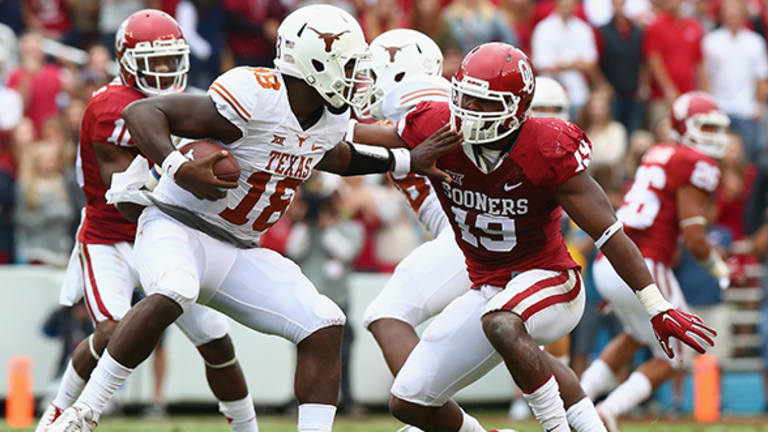 Scout Media Calls Timeout in Auction Process
The college sports website network operator postpones the auction for its assets until Wednesday, with CBS still the most likely purchaser, a source tells TheStreet.
The bankruptcy auction for college sports website network operator Scout Media has been put off until Wednesday, a source familiar with the auction process told TheStreet.
Stalking-horse bidder CBS (CBS) - Get Free Report , which owns rival website network 247Sports.com, remains the most likely purchaser of Scout's assets and the lead bidder, said the source, who declined to be named due to the ongoing nature of the auction process.
The source said the debtor elected to postpone the auction to fully vet alternatives. One other party submitted a bid before Wednesday's deadline. CBS previously offered $9.5 million to seal the lead bidding role.
Scout's most valuable assets are the contracts it has with its team site publishers. More than 100 publishers operate subscription-based websites on Scout's network that cover individual college teams and high school recruiting and host popular message boards.
CBS intends to purchase at least some of Scout's publisher contracts, but the two sides have not yet finalized which publisher contracts would change hands if CBS won the auction.
Scout, 247Sports and Yahoo-owned Rivals.com form a powerful triumvirate in the world of recruiting coverage. Scout and Rivals were founded by Jim Heckman, while 247Sports was founded by Shannon Terry, who took over as CEO of Rivals in 2001 before selling it to Yahoo! (YHOO) in 2007 for a reported $100 million.
Heckman sold Scout to News Corp.'s (NWSA) - Get Free Report Fox Sports in 2005 for $60 million. He returned as CEO in 2013 when Pilot Group-backed North American Membership Group bought Scout back for an undisclosed price.
His second tenure ended in chaos, however.
Heckman was fired by Scout in July for allegedly disregarding his duty to act as a faithful fiduciary to the company. Heckman has denied any accusations of wrongdoing and has said that he was forced out from the company as part of a hostile takeover by Russian investors.
Scout successfully petitioned a New York bankruptcy judge to pursue document discovery against Heckman in January after alleging that he had been contacting publishers and bad-mouthing the company to purchase it himself at auction.
Heckman denied that he had been contacting publishers and has said that he won't bid on Scout's assets. Since his dismissal, he has founded a new digital media company, theMaven, which has hired Scout's former chief technical officer, chief operating officer and 12 of its former digital engineers.
Scout was hit with an involuntary Chapter 11 petition on Dec. 1 by three creditors alleging nonpayment and submitted a voluntary bankruptcy petition a week later. It listed assets and liabilities between $10 million and $50 million.
Sources familiar with the debtor's prepetition operations and Heckman have spread blame for the company's struggle to pay its vendors and publishers on time between Heckman and the Russians.