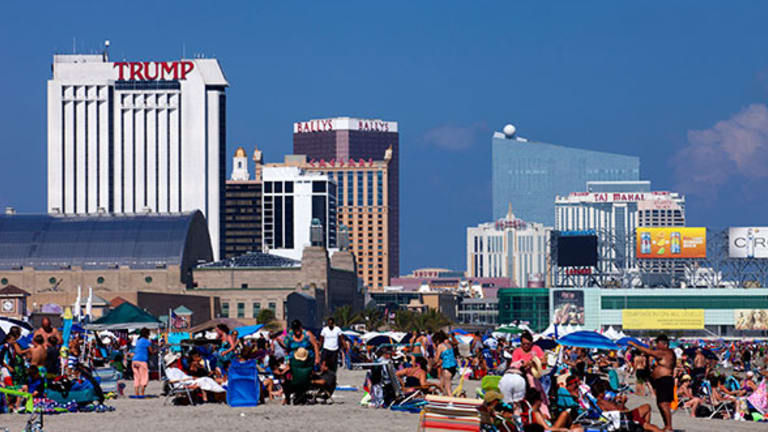 Former U.S. senator and N.J. attorney general Jeffrey S. Chiesa was appointed on Monday to oversee Atlantic City's financial recovery as the state begins to implement the city's takeover.
An attorney at Chiesa Shahinian & Giantomasi PC, Chiesa, a Republican who served as N.J. Gov. Chris Christie's chief counsel and the state's 59th attorney general from 2012 to 2013, was hired by Local Government Services Director Timothy Cunningham to help tackle Atlantic City's more than $100 million structural deficit, according to a statement released by the N.J. Department of Community Affairs (DCA).
"I am committed to improving essential government and community services for the people of Atlantic City," Chiesa said in a statement. "I will listen to the people and work hand in hand with local stakeholders to create solutions that will prevent waste and relieve generations of taxpayers from the burden of long-term debt. We will put Atlantic City back on the path to fiscal stability."
Chiesa's immediate plans include negotiating payment in lieu of taxes (PILOT) agreements with Atlantic City casinos, which are struggling to stay afloat due to declining gambling revenue, the DCA statement said.
Atlantic City once was the gambling hub of the East Coast after casinos were legalized in New Jersey in 1976. However, in recent years, Pennsylvania and New York legalized gambling, increasing competition and attributing to the closure of five of Atlantic City's 12 casinos since 2014.
The closing of certain of Atlantic City casinos, including Showboat and Revel, resulted in a municipal tax revenue fall of 70% to $6 billion from $21 billion since 2010, putting the city in about $500 million worth of debt. In 2015, the city had a budget shortfall of $101 million and a $47 million deficit in its school district.
Chiesa's preliminary recovery plans include ensuring debt services to the county and the Atlantic City school district are met on time while he pursues financing options to reduce the city's delinquent obligations, according to the DCA.
On Nov. 9, the state's Local Finance Board voted 5-0 to approve a five-year state takeover of Atlantic City after the DCA rejected the city's proposed recovery plan. Cunningham was elected to assume the powers of the city's governing party including the rights to sell the city's assets, negotiate union contacts and dismiss workers. Cunningham was not given the right to declare bankruptcy.
On Nov. 1, DCA Commissioner Charles Richman rejected Atlantic City's proposed recovery plan, arguing that it did not provide a balanced budget for 2017 and included several financial shortfalls totaling about $106 million.
The office of Atlantic City Mayor Don Guardian, a Republican, revised and submitted an amended version of its recovery plan on Nov. 3 which was not accepted. There was a Nov. 1 deadline for the DCA to approve a recovery plan for the city.
"Senator Chiesa brings important insights and management experience from years of service in both the public and private sectors, which makes him an excellent candidate to oversee the responsible management of Atlantic City's finances," Richman said in a statement.