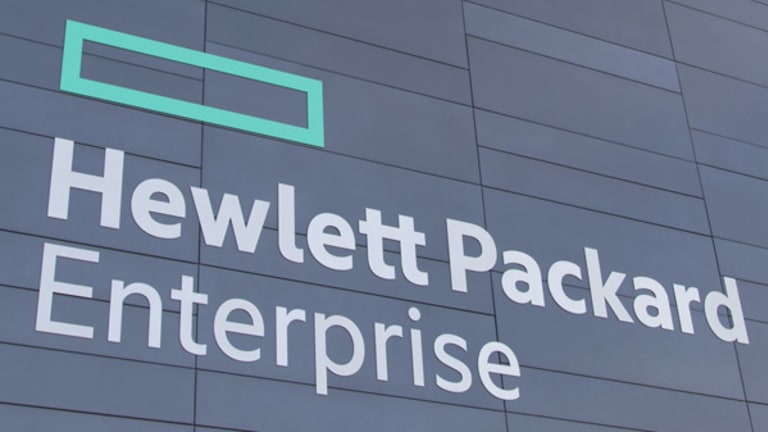 Jim Cramer: It's 'Fish or Cut Bait' With Hewlett Packard Enterprise's Earnings
If earnings fail to spur the stock higher, it may be time to re-evaluate Action Alerts PLUS holding Hewlett Packard Enterprise.
Shares of Hewlett Packard Enterprise (HPE) have struggled to gain traction over the past six months. Investors are hoping that this is the quarter to spur positive momentum in the stock price when HP Enterprise reports earnings on Wednesday after the close.
Management has said that this will be the quarter to turn it around, TheStreet's Jim Cramer, manager of the Action Alerts PLUS portfolio, explained from the floor of the New York Stock Exchange on Tuesday.
CEO Meg Whitman has said that the team is organized and has got its business in order. Given that HPE is a position in the Action Alerts PLUS portfolio, Cramer is hoping that she is right.
The portfolio position is small, Cramer acknowledged, but that doesn't matter. The goal is for the stock price to appreciate. In that sense, it's "fish or cut bait," he reasoned.
In other words, Cramer said if the quarter isn't too promising, it may be time to re-evaluate the portfolio's position in HPE.
For their part, analysts expect Hewlett Packard Enterprises to earn 35 cents per share on $9.64 billion in sales for the most recent quarter.
Action Alerts PLUS, which Cramer manages as a charitable trust, is long HPE.