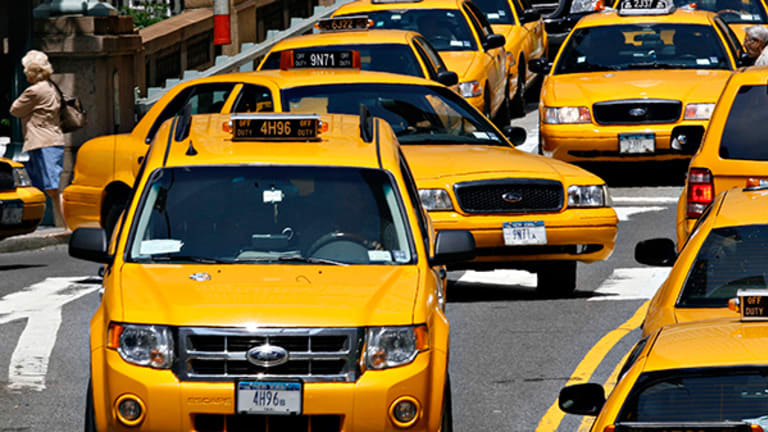 New York "Taxi King" Gene Freidman could receive a free ride to jail after he allegedly failed to comply with all terms of a bankruptcy court order compelling him to turn over 46 of his taxis to a court-appointed trustee.
Chapter 7 trustee Gregory Messer petitioned the Brooklyn, N.Y., bankruptcy court on Tuesday to hold Freidman in contempt of court for failing to hand over 23 of the cabs by a Monday deadline. A contempt hearing tentatively has been set for Jan. 19 before Judge Carla E. Craig.
Craig
threatened to incarcerate Freidman
if he didn't turn all the taxis and medallions over at a Dec. 28 hearing that set the terms of the vehicle surrender. Freidman previously had said that he wanted to turn the cabs over to the city's Taxi & Limousine Commission.
"I am ordering him to turn them over. He cannot decide that he ought to turn them over to the TLC. He has to turn them over," Craig said from the bench in December. "If he does not, he will be incarcerated. I am not kidding about this."
Freidman owns 830 medallions, more than anyone else in New York. He put holding companies that own 46 of those medallions into Chapter 11 in July 2015, blaming the rise of ride-sharing startups such as Uber and Lyft for their decline. The cases -- administered jointly under Hypnotic Taxi -- were taken out of Freidman's hands in September after he failed to produce a realistic reorganization plan and attempted to abandon the cabs outside the Queens office of creditor Citibank.
As a Chapter 7 trustee, Messer is required to sell the taxis for the purpose of bringing in as much money as possible for the bankruptcy estate. He won permission to seize the cabs after Freidman failed to make a $92,000 payment on the medallions.
Under the terms of the surrender, Freidman was ordered to deliver the taxis to a lot on Long Island, where they would then be operated by a different taxi management company and sold off piecemeal to avoid flooding the open market with taxi medallions.
The trustee now says Freidman changed his tune on the turnover process by making unsubstantiated claims that he did not own some of the taxis covered by the surrender order, that eight of them were nonoperational and that five of the vehicles had been repossessed.
"Remember money is money, but jail is jail!" Freidman said in an email to Messer's lawyers on Saturday about the turnover dispute and contempt motion. "People go to jail, but eventually they get out!"
Freidman said in a motion to stay the turnover order pending an appeal that the order violated his due process rights by compelling him to turn over vehicles not owned by the debtor holding companies.
Gary F. Herbst of LaMonica Herbst & Maniscalco, counsel to Messer, said via email that Freidman now will turn the remaining cabs over on Thursday and Friday -- but the contempt hearing remains on the calendar.
"The trustee has made arrangements with Mr. Freidman to pick up the rest of the vehicles," Herbst said.
Freidman did not immediately respond to a request for comment, nor did his lawyer, David M. Bass of Cole Schotz.
The collapse of yellow cabs' supremacy in New York has sent Freidman's fortunes tumbling down. He was evicted from his Manhattan office space in September for falling behind on rent, five months after he was ordered by the New York attorney general's office to pay $250,000 in fines and damages for not keeping accurate receipts and slow-paying his drivers on their credit card fares.