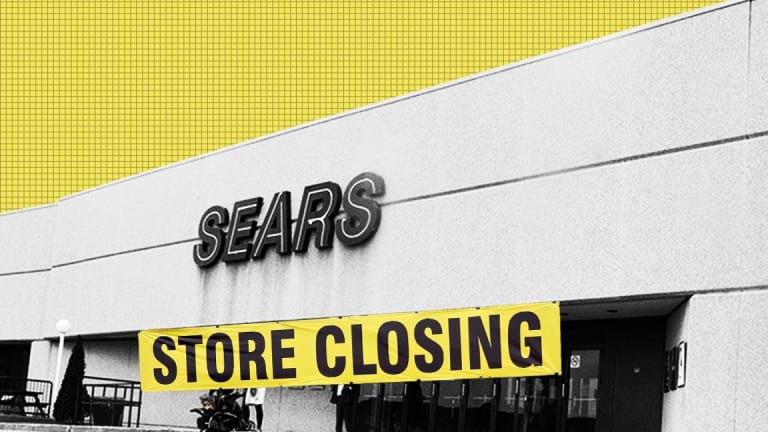 Eddie Lampert Wins Approval for $5.2 Billion Deal to Save Sears from Liquidation
The sale will keep the 126-year-old retailer alive ... if it survives challenges from some creditors.
The sale will keep the 126-year-old retailer alive ... if it survives challenges from some creditors.
Eddie Lampert, the chairman of bankrupt retailer Sears Holdings Corp. (SHLDQ) , has won the right to purchase the iconic U.S. department store chain for $5.2 billion and keep it alive following weeks of negotiations with creditors, a source confirmed Tuesday to TheStreet's sister publication TheDeal.com.
Lampert's hedge fund ESL Investments declined to comment, as did Sears. But media reports indicate that ESL won over creditors by upping its previous bid of $5 billion in a closed-door bankruptcy auction by adding more cash and assuming more liabilities for the 126-year old retailer.
"The details of the latest offer by Mr. Lampert's company have not yet been disclosed, but if there is no release for the claims against him and his companies, then this is a win-win given the options, because it preserves jobs while not letting the prior insider transactions off the hook," David Wander of Davidoff Hutcher & Citron LLP, counsel to two vendors in the case, told TheDeal.
If approved by U.S. Bankruptcy Court Judge Robert Drain, the sale will keep around 425 Sears stores operating and save as many as 50,000 jobs. ESL said earlier in the month that "we believe our proposal will provide substantially more value to stakeholders than any other option, in particular a liquidation, and is the best path forward for Sears, its associates and the many communities across the United States touched by Sears and Kmart stores."
But while Lampert's bid appears to be keeping the chain alive, Reuters reported that one group of creditors is still protesting the sale.
Sears sought bankruptcy protection on Oct. 15 ahead of a looming debt repayment with plans to close 142 stores and reorganize or sell the core locations. At the time of the filing, the company operated fewer than 700 Sears and Kmart stores. The retailer subsequently said it would close an additional 40 locations, and then said in December it would close 80 more Sears and Kmart stores later in 2019.
(This article has been updated.)