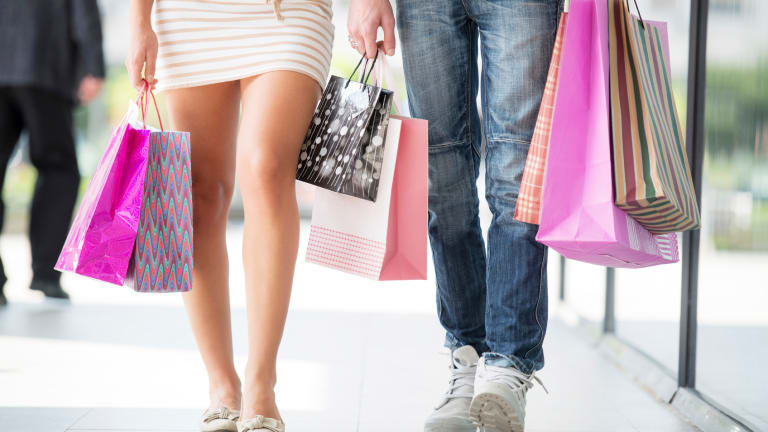 Bon-Ton to Close 40 Stores Next Year as Retail Collapse Accelerates
The closures are part of a trend that could push the number of shuttering stores above 12,000 next year.
Bon-Ton Stores Inc. undefined will close at least 40 stores next year, the department store chain announced Thursday, Nov. 16, in another indication that retail store closings in 2018 could top the frenetic pace of bankruptcies and store closings seen this year.
Bon-Ton, which operates 260 stores in 24 states, announced its closures as part of a broader push to regain profitability, with the help of restructuring advisors AlixPartners LLP and PJT Partners Inc., after another quarterly net loss and sales figures that missed analyst expectations.
Bon-Ton's announcement joins a recent one by Sears Holding Corp. (SHLD) . That ailing department store chain announced on Nov. 8 that it would close 63 stores after the holidays. Sears and its Kmart subsidiary have been closing stores at a rapid pace this year, 350 in all.
Bon-Ton and Sears are each considered anchor tenants in many of their locations, meaning that the closure of its stores could, in some cases, also allow other retailers in the same mall to break their leases.
Garrick Brown, vice president and head of retail research at Cushman & Wakefield Inc., said during a presentation Wednesday that the ratcheting up of department store closures in 2018, and the co-tenancy clauses that will be triggered by such closures, could mean that there will be 12,000 to 13,000 store closures in 2018.
By contrast, 2017 -- the year when the phrase "retail apocalypse" came into common usage -- is expected to end with 9,000 store closures, he said.
"We are executing with a sense of urgency," chief executive of Bon-Ton William Tracy said in a statement of the company's restructuring that includes enhancing merchandise, driving online sales and reducing costs. "We are working with our advisors to proactively engage with our debt holders to establish a sustainable capital structure to support the business."
Sales in the third quarter at Bon-Ton were $545.3 million, according to the company's release Thursday, missing analyst estimates of $571.6 million. The company posted a net loss of $44.9 million, or $2.19 a share, compared to a loss of $31.6 million during the same period of 2016, or $1.58 per share.
Additionally, Bon-Ton noted that it has $187 million available under its credit facility and that it classifies debt under that facility as current, even though the facility matures in 2021. Overall, cash and equivalents were $7.3 million as of Oct. 28 and it has $1 billion in debt.
Headquartered in York, Pa., and Milwaukee, Bon-Ton operates Bon-Ton, Bergner's, Boston Store, Carson's, Elder-Beerman, Herberger's and Younkers stores in the Northeast, Midwest and upper Great Plains.
More of What's Trending on TheStreet:
Editors' pick: Originally published Nov. 17.