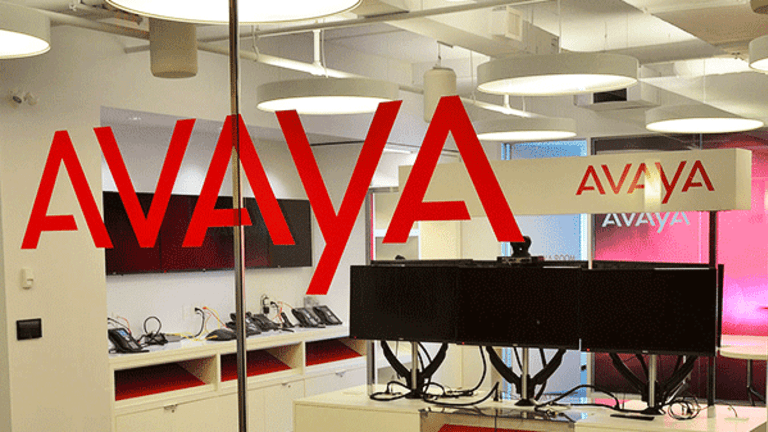 Avaya Files for Chapter 11 Bankruptcy
The telecom services company turned down a $3.9 billion offer for its call center business.
Private-equity backed Avaya, a slumping telecom company, filed for Chapter 11 along with 17 affiliates on Thursday to cut its multibillion dollar debt load.
Citibank has agreed to underwrite a $725 million debtor-in-possession loan, Avaya said in a statement. Details of the loan were not immediately available in court documents and no first-day hearing has been set before Judge Stuart M. Bernstein of the U.S. Bankruptcy Court for the Southern District of New York in Manhattan.
"Reducing the company's current debt through the chapter 11 process will best position all of Avaya's businesses for future success," Avaya CEO Kevin Kennedy said in the statement. "This is a critical step in our ongoing transformation to a successful software and services business. Avaya's current capital structure is over 10 years old and was put in place to support our business model as a hardware-focused company, which has evolved significantly since that time. Now, as a result of the terms of Avaya's debt obligations and the upcoming debt maturities, we need to recapitalize the company."
Avaya said in the statement that it declined to sell its call center technology business after receiving interest.
"Focusing on the company's debt structure is paramount and a sale of the contact center business at this time would not maximize value for Avaya's customers and all of its stakeholders," the company added.
The company said in a Securities & Exchange Commission filing on Thursday that it received a $3.9 billion bid from an unnamed suitor for the business but did not believe the bid was "actionable" and terminated the sale process.
Another unidentified bidder has made a $3.5 billion offer for the call center business, which Avaya said in the SEC filing that it was "evaluating." The company added that it was considering selling off its networking business.
Best known for its office telecommunications business, Avaya had been refocusing on professional services and cloud computing as it negotiated with creditors. The debtor sat down for debt restructuring talks with lenders Blackstone Group LP and Apollo Global Management LLC in June, Bloomberg reported.
Avaya is owned by Silver Lake Partners and TPG Capital, which took the company private in 2007 in an $8.3 billion all-cash deal. TPG and Silver Lake declined to comment.
The company was carrying a $6.06 billion debt load as of June 30, SEC filings show. It owed $1.38 billion on its 10.5% senior secured notes due in 2021, $1.01 billion on its 7% senior secured notes due in 2019 and $2.1 billion on a variable-rate term loan due in 2020 that was part of its senior secured credit agreement.
Moody's downgraded Avaya's corporate family credit rating to Caa1 from B3 in February, while Standard & Poor's downgraded Avaya to CCC from B- in April.
Avaya reported a $750 million loss on $3.7 billion in revenue for the full 2016 fiscal year Thursday. The company listed $5.52 billion in assets vs. $6.36 billion in liabilities as of Sept. 30 in its bankruptcy petition.
The debtor's largest unsecured creditors all hold trade claims: Wistron Infocomm Technology America ($8.84 million), Avnet ($8.82 million), Hewlett Packard Enterprise ($5.23 million), Verint Systems ($4.29 million) and SalesForce.com ($4.05 million).
Centerview Partners and Zolfo Cooper are the debtor's financial and restructuring advisors. Goldman Sachs Bank NA is Avaya's investment banker.
James H.M. Sprayregen, Jonathan S. Henes, Patrick J. Nash Jr., Ryan Preston Dahl and Bradley Thomas Giordano of Kirkland & Ellis LLP are debtor counsel.