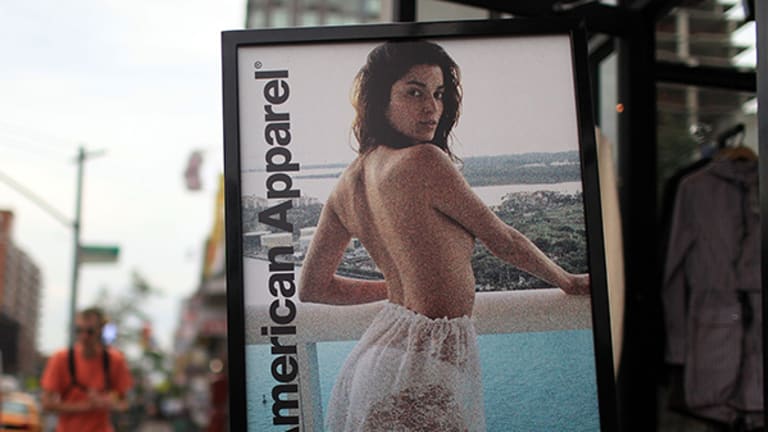 Bankrupt clothing company American Apparel is scrambling to close some of its stores as it looks for a buyer that can preserve at least a portion of its retail business.
The Los Angeles debtor filed a motion in federal bankruptcy court in Delaware on Wednesday looking for permission to shut down nine stores before the end of the year. A hearing date before Judge Brendan Linehan Shannon has not yet been set.
American Apparel wants to close down locations in the Tribeca neighborhood of New York and the Georgetown neighborhood in Washington, D.C., among others. Seattle and Dallas would also be hit with store closures. The debtor said that it would be able to generate about $600,000 in proceeds from closing the unprofitable stores.
"Based on discussions with bidders and in light of the [stores'] financial performance, the debtors do not believe the [stores] will generate any value in a going concern retail sale," American Apparel said in its motion. "Rather, these stores are likely to be left behind by any retail purchaser."
American Apparel is pushing for expedited closures of the nine stores so that it can avoid having to pay rent on them in January. The company has previously said in court papers that is losing $1-2 million a week and added in the motion that it could face as much as $200,000 in additional rent payments for January if the store closing sales at the nine locations were to be delayed. The company has 107 retail locations in the U.S.
Mindful of the worst-case scenario at auction, a full-scale liquidation of the company, American Apparel sent WARN Act notices of potential mass layoffs to about 3,500 of its warehouse and factory employees in California early in November, according to records from the California Employment Development Department obtained by the Los Angeles Times. Whether or not those workers will be laid off will depend on who wins the auction for American Apparel's assets and what their plans are for the company.
The debtor wanted to push an aggressive sale timeline since the Nov. 15 outset of its Chapter 11 case. American Apparel's original proposed auction timeline contemplated a Dec. 21 auction and Dec. 30 sale hearing. After receiving pushback from its creditors' committee, American Apparel pushed the auction back to Jan. 9 and the sale hearing to Jan. 12.
"As part of the ordinary course auction process, American Apparel is in discussions with possible bidders for the business, including the retail segment," an American Apparel spokeswoman said. "If approved, a right-sizing of the retail fleet would potentially allow a prospective buyer to enter the business with the company's highest performing locations."
Depending on how the auction goes, American Apparel could continue as a going concern with a smaller retail portfolio or have its assets bought up piecemeal. Gildan Activewear (GIL) - Get Gildan Activewear Inc. Report has a $66 million stalking horse bid in place, but the bid is solely for American Apparel's intellectual property and some of its distribution centers.
"While the debtors and [investment bank Houlihan Lokey] continue to aggressively market the company's retail business and remain hopeful that they will sell the business as a going concern, no potential retail purchaser has thus far expressed an interest in acquiring all of the stores," American Apparel said in its motion.
Back in bankruptcy court just 10 months after its initial reorganization plan went into effect, American Apparel has struggled to revive its flagging business. Its sales figures - online or otherwise - have dropped and the company has struggled with quality control and a directionless marketing plan, court papers show.
Its largest creditors are bondholders that took over the company under the terms of its original reorganization plan such as Goldman Sachs (GS) - Get Goldman Sachs Group, Inc. (GS) Report and Monarch Alternative Capital.