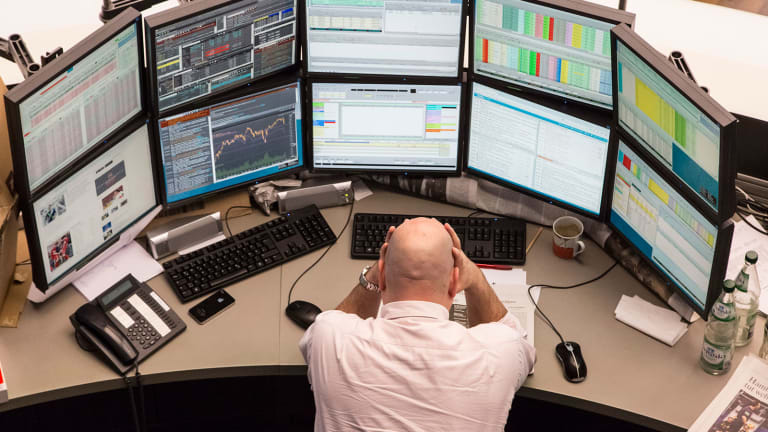 Banking Sector Rally Drives European Benchmarks Higher Thursday
A resurgent banking sector leads markets higher as investors continue to react to the Fed's latest move.
European benchmarks closed higher Thursday as investors reacted to the overnight announcement of the Fed's latest decision, courtesy of Yellen & Co.
Rising indices set aside, the one common theme across the continent was gains notched up in the banking sector -- perhaps one of the biggest beneficiaries of the Fed's decision to raise the target range of the federal funds rate to between 0.50% and 0.75%, up 25 basis points.
The DAX in Germany and the CAC 40 in France took joint first place for the session, with both having gained just more than 1.1%, to 11,382.4 and 4,827.2 shortly before markets closed. The Stoxx Europe 600 index was up 0.9%, to 358.8.
London's FTSE 100 and FTSE 250 indices lagged many of their major continental counterparts, with gains of 0.7% and 0.5%, respectively, to be quoted at 6,998.2 and 17,764.1, respectively.
European currencies were substantially weaker against the greenback after the Fed's decision to hike rates for a second time brought the spotlight back to bear again on the divergence between U.S. monetary policies and those over in Europe.
The pound lost nearly 400 points against the dollar between Wednesday and Thursday evenings, to trade as low as 1.2375, while the euro dropped by around 300 points to 1.0370.
Bond markets were lively throughout the session, with German 10-year yields closing broadly flat, after both rising and falling by 5 basis points from their 0.35% opening level.
British government bonds saw yields fall by around 3 basis points, to 1.34%, while French yields were down near 4 basis points, to 0.78%.
In individual stocks, France's BNP Paribas (BNPQY) , Credit Agricole (CRARY) and Societe Generale (SCGLY) cluttered the list of top five risers on the CAC 40 for the day, with gains of 5.3%, 3.7% and 3.4%, respectively.
In Germany, Deutsche Bank (DB) - Get Report and Commerzbank (CRZBY)  topped the list of risers on the DAX index, with gains of 4.4% and 2.4%, respectively.
In London, Royal Bank of Scotland (RBS) - Get Report and Barclays (BCS) - Get Report  topped the leader board, with gains of 4.4% and 3.5%, respectively.