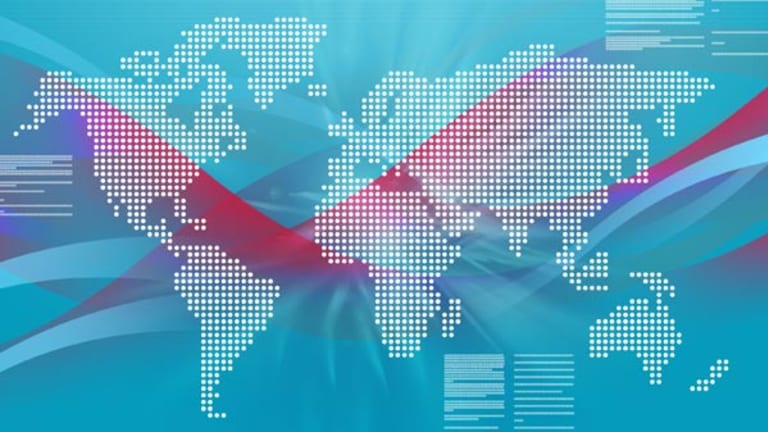 Bank Rumor Roils Chinese Stocks
Discussion of another central bank boost to the reserve requirement ratio knocks the main index 3.5%.
China's leading exchange tumbled 3.5% Friday, after a market rumor gained momentum that the mainland's central bank will lift the reserve requirement ratio Saturday afternoon.
China has raised the reserve requirement ratio -- the amount of money banks must hold on deposit relative to assets -- on or around the 25th of the month for 11 out the past 12 months. Market participants in Hong Kong dispelled the rumor that it will do so again imminently as misguided fear, however.
"The government will not do anything for the time being. Chinese officials are still trying to facilitate the reconstruction of urban areas after the snowstorms right now," says Andrew To, sales director for Tai Fook Securities in Hong Kong. "Politicians usually do things at the wrong time, but it's too hasty do it right now."
"I don't think they'll do anything," says Conita Hung, head of equities at Delta Asia Financial in Hong Kong. "Although consumer price inflation was high in January, it was caused by high food prices, so increasing the reserve requirement won't solve the problem."
The Shanghai Composite Index fell 157 points, to 4370, its lowest level since the beginning of the month. The Hang Seng, also affected by Wall Street's late selloff Thursday, followed suit, declining 318 points, or 1.4%, to 23,305. In Japan, the Nikkei lost 188 points, or 1.4%, to 13,500.
Few shares were spared the market bloodbath, as even commodity stocks, whose earnings benefit from the recent surge in higher oil and metals prices, were beaten down in the selloff.
PetroChina
(PTR) - Get PetroChina Company Limited Report
dove 3.7%, to 23.13 yuan in Shanghai, and lost 2.7%, to HK$11.54 in Hong Kong.
China Petroleum and Chemical
(SNP) - Get China Petroleum & Chemical Corporation Report
plunged 5.8%, to 16.87 yuan in Shanghai trading.
Aluminum Corp of China
(ACH) - Get Aluminum Corporation of China Limited American Depositary Shares Report
gave back early gains, and shed 1.1%, to 32.99 yuan in Shanghai. The stock managed to hold up in Hong Kong, rising 1%, to HK$15.08. The price of oil was selling for around $97 a barrel at the close of Singapore trading.
China Petroleum was rumored to be planning a 60 billion yuan ($8.4 billion) share sale, but denied the speculation.
As the price of oil has risen to over $100 a barrel this week, shares in PetroChina have failed to gain any momentum, tumbling 3.4% in Shanghai, and falling 1.7% in Hong Kong. Market participants say that China's largest oil company has been more affected by depressed mainland sentiment than the surge in commodities.
A meeting of the National People's Congress in Beijing on March 5 is the next date to watch, they say, as officials may relax their stance on monetary policy to stimulate economic growth.
Among gold miners,
Zhaojin Mining
(ZHAOF)
fell 2.2%, to HK$33.85, and
Sino Gold
( SIOGF) slipped 3.5%, to HK$55.
Lingbao Gold
(LGBOF)
slid 2.5%, to HK$4.62. Only
Zijin Mining
(ZIJMF)
gained, up 1.8%, to HK$10.38. The price of gold was selling for $948 an ounce at the end of Singapore trading, off the record high of $953.60 an ounce reached Thursday in New York.
Financials were generally lower, on renewed jitters of a global economic slowdown, spurred by a potential recession stateside.
Hong Kong Exchanges
(HKXCF)
dove 4.1%, to HK$146.90, after Goldman Sachs downgraded the Hang Seng proxy to "neutral" from "buy".
Bank of China
(BACHF)
was 0.9% lower, at HK$3.23, but
HSBC Holdings
(HBC)
rose 0.4%, to HK$114.60, as investors bought the stock a bit on hopes that earnings announced next month won't be as bad as expected.
Insurers
China Life Insurance
(LFC) - Get China Life Insurance Company Limited American Depositary Shares Report
and
Ping An
(PIAIF)
fell 2% and 2.3%, respectively.
Tech stocks continued to take a beating, as macroeconomic volatility does not generally favor the sector.
Alibaba.com
( ALBCF) tumbled 3.8%, to HK$19.38, and online publisher
Tom Group
(TOCOF)
was down 1.9%, at 53 Hong Kong cents. ADRs of
Baidu.com
(BIDU) - Get Baidu Inc. 百度 Report
were off 2.3% in the Frankfurt morning.
Tai Fook's To is cautioning investors against buying Internet stocks. "I don't recommend my clients to buy any of these 'high flyers' right now. There are loads of companies with single-digit price to earnings ratios: why buy one in the high double digits?" says To.
In other Hong Kong news, traders said that a pipeline of around HK$70 billion ($9 billion) may negatively impact shares that are already listed, since investors will require hefty discounts to take part. For investors who are interested in Chinese IPO exposure, they were recommending investment holding company
Tian An
(TIACF)
and property holding company
Shimao
(SIOPF)
. Tian An rose 0.4%, to HK$7.99, while Shimao lost 1%, to HK$16.38.
Shares in Japan were lower on Wall Street's selloff Thursday, with key decliners being domestically oriented plays like
NTT DoCoMo
(DCM)
, which tumbled 4.8%, to 158,000 yen.
Surging commodity prices helped
Kobe Steel
(KBSTY)
however, which gained 0.9%, to 340 yen.
Nintendo
(NTDOY) - Get Nintendo Co. Ltd ADR Report
also rose on optimism over Wii sales for the first half of the year, jumping 1.3%, to 54,100 yen.
The yen was stronger at 107.29 vs. the dollar, from 108.12 previously.
Other Asian markets fell, with the exception of Taiwan. The Taiex gained 0.3%, to 8108, while the neighboring South Korean Kospi lost 1%, to 1686. India's Bombay Sensitive Index declined 2.2%, to 17,349.
Be sure to check out the Far East Portfolio at Stockpickr.com to find out which stocks in India and China are making big moves and announcing major news.
Daniel M. Harrison is a business journalist specialising in European and emerging markets, in particular Asia. He has an MBA from BI, Norway and a blog at
. He lives in New York.