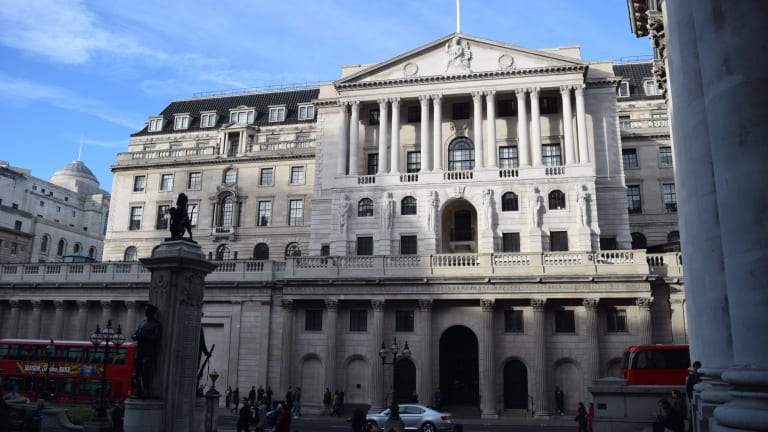 Bank of England Holds Rates Steady, Cautions on Inflation
The Bank of England says inflation will accelerate in 2017, but at a slightly slower pace than anticipated.
The Bank of England kept its key interest rate unchanged at a record low 0.25% Thursday but noted that inflation will likely exceed its target in the next two years as a result of the pound's post-Brexit vote decline.
The Bank's Monetary Policy Committee said it voted unanimously to keep its benchmark Bank Rate on hold and make no changes to its monthly £60 billion ($74.8 billion) quantitative easing program, taking the total stock of purchases to £435 billion.
"Since the Committee's previous meeting [in November], sterling's trade-weighted exchange rate has appreciated by over 6%, while dollar oil prices have risen by 14%," the Bank said. "All else equal, this would result in a slightly lower path for inflation than envisaged in the November Inflation Report, though it is still likely to overshoot the target later in 2017 and through 2018."
The pound extended its decline against the dollar Thursday, falling 0.77% to 1.2466 following the Bank's rate announcement at 12:00 GMT in London. The currency has fallen some 19% since the country voted to leave the European Union on June 23, lifting inflation to 1.2% - the fastest pace in two years - in the month of November.