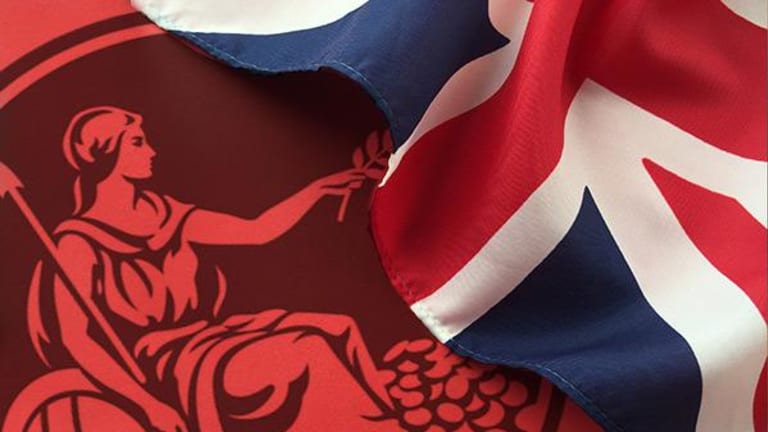 Bank of England Holds Key Rate Steady, Cuts Growth Forecast
Pound falls on growth forecast cut.
The Bank of England Thursday kept its key interest rate steady at a historic low of 0.25% and has maintained government bond purchases at £435 billion and corporate bond purchases at £10 billion.
The pound fell sharply against the dollar after the BoE cute its growth forecasts. The currency was down 0.43% to $1.3169 in the minutes after the release.
The central bank now expects the economy to grow by 1.7% this year, down from a previous forecast of 1.9%. The growth forecast for 2018 was also cut to 1.6%, down from a previous estimate of 1.7%.
The pound has reached an 11-month high against the dollar Wednesday, hitting $1.3243 for the first time since September 2016 before the announcement.
The central bank's Monetary Policy Committee voted six to two to keep rates unchanged. Two members voted to increase the bank rate 25 basis points, this was down from three in July.
The rate was lowered to 0.25% in August of 2016, following the U.K.'s vote to leave the European Union in June, which sent the pound tumbling.
June inflation came in at 2.6%, according to statistics from the Office for National Statistics, down from 2.9% in May but well ahead of the BoE's target of 2% in the medium term.
"The MPC expects inflation to rise further in coming months and to peak around 3% in October, as the past depreciation of sterling continues to pass through to consumer prices," the bank said. "Inflation is projected to remain above the MPC's target throughout the forecast period. This overshoot reflects entirely the effects of the referendum-related falls in sterling."
However, the bank warned that some tightening of monetary policy may be required if to return to sustainable inflation. "Specifically, if the economy follows a path broadly consistent with the August central projection, then monetary policy could need to be tightened by a somewhat greater extent over the forecast period than the path implied by the yield curve underlying the August projections," the bank said. 
More of What's Trending on TheStreet: