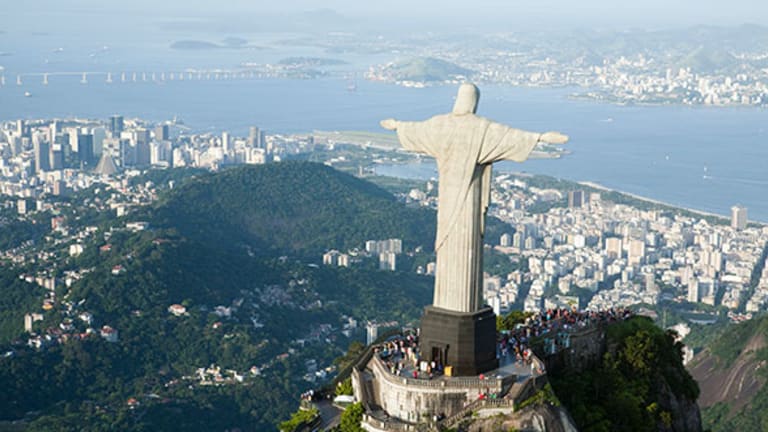 Banco Bradesco (BBD) Stock Retreating as Ibovespa Declines
Banco Bradesco (BBD) stock is down as the Ibovespa dips.
Banco Bradesco (BBD) stock is down as the Ibovespa dips.
NEW YORK (TheStreet) -- Shares of Banco Bradesco (BBD) - Get Report are declining by 2.24% to $6.98 on Monday morning, as a pop in the real isn't enough to boost some U.S. traded Brazil-based stocks, which are trading in the red following a dip in the Ibovespa index.
Stocks declined due to the decline in oil prices and as iron ore prices weakened the outlook for producers in Brazil, Bloomberg reports. The Ibovespa slumped by 1.4% to 52,144.23 as demand for riskier assets fell along with oil prices.
Banco Bradesco is a Sao Paulo-based multiple service bank that offers clients in Brazil and abroad a ranger of financial products and services.
Brazil's currency gained today as the central bank held off from further weakening the currency due to the continued belief that President Dilma Rousseff will be impeached.
Removing Rousseff from office is viewed by many as the best way to help get Brazil out of its current financial and political predicament. The country is plagued by scandal and is currently in the midst of its worst recession in more than a century.