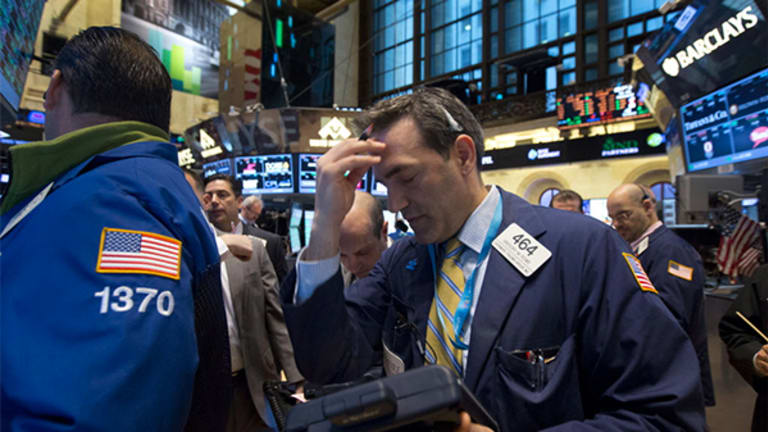 Banco Bradesco (BBD) Stock Down as Brazil's Economy Struggles
Banco Bradesco (BBD) stock is down as Brazil's currency continues to fall.
NEW YORK (TheStreet) -- Shares of Banco Bradesco (BBD) - Get Report are down by 3.21% to $5.13 in mid-morning trading on Thursday, as some Brazil-based U.S. traded stocks continue to struggle as the country's currency reaches a new low.
Banco Bradesco is a Sao Paulo-based banking company that offers customers in Brazil a wide variety of financial products and services.
On Thursday, the Brazilian real hit its lowest point since it was first introduced in the country in 1994, Bloomberg reports. The real fell to a record low of 4.2421 per dollar.
As of today, the Brazilian real had lost 37% of its value against the dollar so far this year, Bloomberg added.
"The real remains in free fall and confidence continues to erode," Credit Agricole strategist Mark McCormick told Bloomberg.
"The currency looks extremely oversold and while recent moves by the central bank may shore-up sentiment to a degree, direct intervention may be required if selling persists," McCormick added.
data by