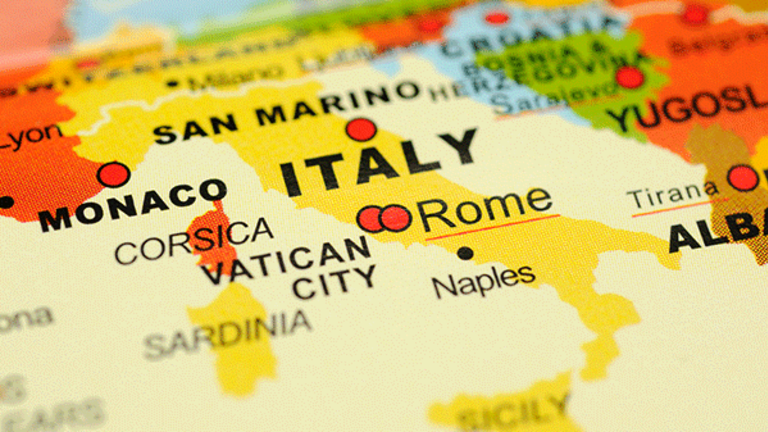 Banca Monte dei Paschi Rescue Raises Complex Issues for European Authorities
EU rules could provide some leeway for Italy to rescue its oldest bank.
Banca Monte dei Paschi di Sienna's ongoing rescue efforthas raised myriad challenges for lawmakers in both Rome and Brussels as the region's new banking sector rules face their sternest test to date.
Italy's third-biggest bank has been scrambling to raise €5 billion in private capital in order to shore up its balance sheet against €27.7 billion in non-performing loans.
So far, however, take-up has been limited: a debt-for-equity swap has only raised €1.6 billion against a top-line expectation of €3 billion, which likely means BMPS will need to raise €3.4 billion in a rights issue before a self-imposed Thursday deadline in order to meet a Dec. 31 schedule imposed by the European Central Bank.
Qatar's sovereign wealth fund could provide about €1 billion in new cash, but it's yet to make a formal decision and its silence in recent days suggests it could prefer to take a pass.
If so, BMPS executives and Italian lawmakers will have to come up with a plan to save the bank without falling foul of the newly-agreed European Bank Resolution & Recovery Directive that forbids taxpayer-aid without first having investors take a hit.
Here's how it might work: 
Italy's Lower House of parliament approved a government proposal Wednesday that would allow for an extra €20 billion in public borrowing earmarked to support the banking sector, which sits on €360 billion in bad debts that is buttressed by only €225 billion in equity capital.
Rescuing BMPS is politically risky largely because so much of its junior debt is held by ordinary Italians. According to the International Monetary Fund, around a third of the €600 billion in debt issued by Italian banks, including half of the €60 billion in subordinated bonds sold, are owned by domestic retail investors.
In the case of BMPS, the figure amounts to about €5 billion, according to Italy's Repubblica newspaper, who were sold the paper at individual branches in a scheme approved by the Italian Securities and Exchange Commission.
However, EU rules also allow for temporary state-led rescues that don't require a bail-in if a bank failure would "endanger financial stability" in cases where "the aid amount to be received is small in comparison to the bank's risk weighted assets and the capital shortfall has been reduced significantly in particular through capital raising measures."
That caveat was highlighted in a speech earlier this year by ECB Vice President Vitor Constancio, who told an audience in Madrid that "it is not only direct public support for banks that has a cost for taxpayers, but also financial instability - indeed, the costs of the latter may be higher."
So, under a 'letter-of-the-law' interpretation, BMPS' subordinated bondholders would likely be wiped out, while depositors would face the risk of a haircut on accounts that hold more than €100,000 (although holdings up to that figure would be protected by law).
This means that even in a worst-case scenario, there won't be massive line-ups at ATM machines, as was witnessed at the height of the banking crisis in Cyprus, where depositors were ultimately issued with shares in rescued lenders in order to offset haircuts of around 47.5%.
Common shareholders would also likely have no claim on any bank assets, as they would rank junior to both preferred shareholders and secured and unsecured creditors.  
However, if Italy can argue an "extraordinary circumstances" case to Brussels -- an argument supported by the rejection of a senate reform proposal in the referendum and the subsequent resignation of Prime Minister Matteo Renzi -- the government could buy the €5 billion in junior BMPS debt at par and inject a further €5 billion in direct capital without having to haircut creditors or depositors. 
If Italy's new caretaker government can broker flexibility from both the EU and the ECB that would allow for the rescue of the world's oldest bank without obliterating the finances of hundreds of thousands of ordinary Italians -- whose anger could be directed to anti-European political candidates when they head the polls later this year -- disaster might be averted.