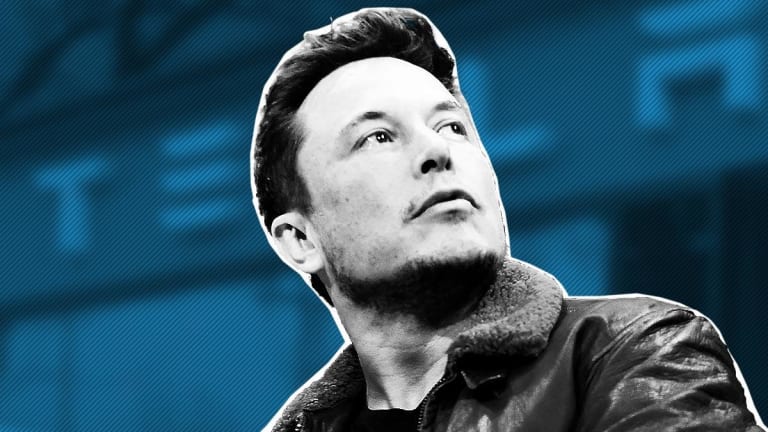 Azealia Banks Confirms Elon Musk Smokes Weed
Azealia Banks posts an alleged conversation with Grimes that confirms the rumors that Elon Musk smokes weed.
Grimes let the cat out of the bag.
Azealia Banks posted a screenshot of an alleged conversation with Grimes on her Instagram story Tuesday, Aug. 21. The screenshot confirms the rumors that the Tesla Inc. (TSLA) CEO. Elon Musk, smokes weed. Grimes, Musk's girlfriend, is the stage name for a Canadian singer who has also been known as Claire Boucher, according to published reports. Azealia Banks is a rapper.
The posting is a reference to Musk's Aug. 7 tweet where he said that he would take Tesla private at $420 a share, which raised eyebrows.
Grimes states in the screenshot that Musk "just got into weed cuz of me and he's super entertained by 420 so when he decided to take the stock private he calculated it was worth $419 so he rounded it up to $420 for a laugh and now the SEC is investigating him for fraud."
The screenshot also goes against what Musk said to The New York Times in an interview on Friday, where he claimed that he didn't smoke weed and that the price of $420 that was in the infamous tweet was not due to marijuana, but simply a 20% increase to the current share price.
"It seemed like better karma at $420 than at $419," he said in the New York Times interview. "But I was not on weed, to be clear. Weed is not helpful for productivity. There's a reason for the word 'stoned.' You just sit there like a stone on weed."
The tweet, which has prompted a probe by the Securities and Exchange Commission, was an attempt at transparency, Musk told the newspaper, adding that no one reviewed it before it was posted.
Neither Tesla nor Grimes's agents immediately responded to requests for comment.