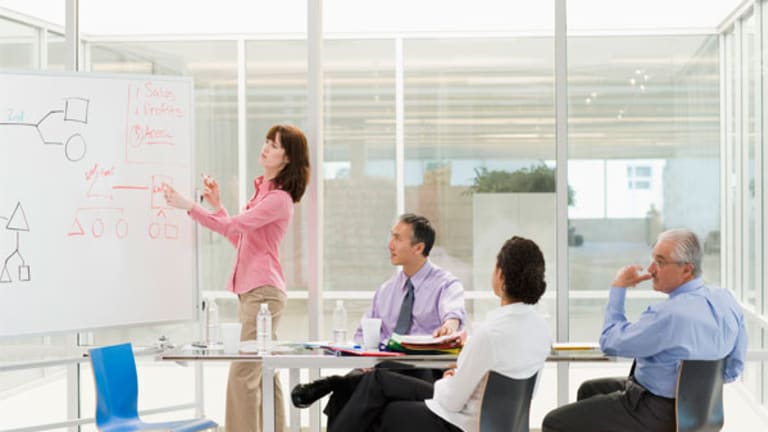 Avoid 'Rate Sensitive Sectors' Amid Possible Rate Hike: Strategist
With the Federal Reserve's looming policy shift, one markets strategist warns against rate sensitive sectors.
NEW YORK ( TheStreet) -- With the Federal Reserve's looming policy shift, one markets strategist warns against rate sensitive sectors.
"We think you want to stay away from rate sensitive sectors -- all the bond proxies," said Steve Freedman, senior investment strategist at UBS. "We do expect bonds to rise over the course of the year and we think that those sectors are likely to be more exposed."
Bond market proxies, which largely include real estate investment trusts and utilities, may be threatened as the central bank mulls its first rate hike since 2006. Bond prices and yields move in opposite directions.
Federal Reserve Chair Janet Yellen delivers her bi-annual testimony Tuesday in front of the Senate Banking Committee. While investors will be watching for any clues surrounding when the Fed might pull the trigger and push the fed funds rate higher, don't expect Yellen to throw investors any bones.
"Since the minutes from the last FOMC meeting, we did get that strong labor market report and it will be interesting to see if [Yellen] acknowledges that," Freedman said. "Usually these are pretty broad messages, directed at Congress more than to the markets, so I wouldn't expect this to be a relevant market moving event. She's not going to announce any change in language."
That language refers to the term patience. The Fed says it will remain patient when it comes to normalizing policy. If central bankers remove the term patience -- potentially at the committee's March meeting -- that will be a clearer sign a rate hike is coming sooner rather than later.
Aside from Yellen, stocks are flirting with record highs, with the S&P 500 eclipsing 2,100 Friday. Still, Freedman remains focused on pro-cyclical sectors.
"We like technology, consumer discretionary and industrials," he added. "Tech and consumer discretionary are the favorites -- these are growth drivers at prices that are relatively attractive."
He also says the boost from lower energy costs will rear its head in the consumer discretionary space in the coming quarters. "At this point, [low gas price] hasn't fully been reflected in consumer behavior."