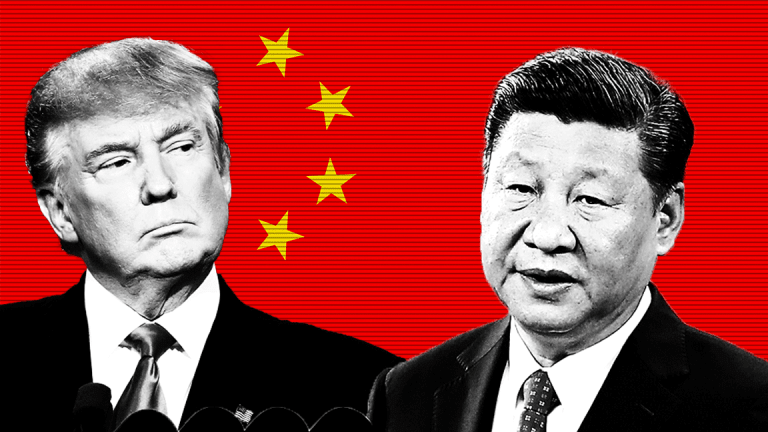 European auto stocks slumped Thursday, holding down gains for benchmark indices around the region, following President Donald Trump's decision to launch a national security investigation into car imports into the United States.
President Trump said Wednesday that he will a national security investigation into car and truck imports under Section 232 of the Trade Expansion Act, the same pretext he used to slap 25% tariffs on non-American steel and aluminum earlier this year. The move, which followed his hint that a "different structure" may be needed to arrange a new trade relationship with China, added to global concern that inward-looking trade policies will slow economic growth into the second half of the year.
"It obviously would be against the WTO (rules) and it's very difficult to imagine it to create any sort of threat to national security," said European Commission Vice President Jykri Katainen. "It's very difficult to understand ... but we have now just heard what has been said and there is a long journey to the practice."
Europe's Stoxx 600 Autos & Parts index was marked 1.9% lower by afternoon trading, led by Volkswagen AG (VLKAY) , which fell 1.9% and domestic rivals Daimler AG (DDAIY)  (-2.4%) and BMW AG (BMWYY) (-1.7%). In France, carmakers Renault SA (RNLSY) and Peugeot SA (PUGOY)  fell 2% and 1.6%, respectively, in the opening hour of trading in Paris.
U.S. automakers rose on the news: Ford Motor Co. (F) - Get Ford Motor Company Report gained 1.5% and General Motors (GM) - Get General Motors Company (GM) Report added 1.4%.
Still, "the implementation of these tariffs would be a major blow to the entire automotive industry," said Jeremy Acevedo, manager of industry analysis at Edmunds, a Santa Monica, California-based data provider that focuses on the auto industry. 
The vast majority of auto manufacturers produce at least some vehicles abroad, Acevedo said, and these production factories cannot easily or cheaply be moved across borders. 
"These tariffs could ultimately result in much higher vehicle costs for consumers," said Acevedo. "If foreign manufacturers pass the 25% import tax on to car buyers, then those who manufacture vehicles here can in theory charge that much more for their vehicles and still be price competitive."
"Either way, this could represent a lose-lose situation for automakers and consumers alike," Acevedo concluded. 
Trump signaled the probe in an early Wednesday Tweet that followed comments suggesting he was unhappy with the progress of trade talks with China, including a hint that he would seek a "different structure" with Beijing in order to reach an agreement between the world's two biggest economies.
Earlier this week, China agreed to halve the levies it applies to both imported cars and parts, starting on July 1, and easing some restrictions on the way foreign companies can invest and own carmakers in its domestic market.
The U.S. exported $10.5 billion worth of cars to China last year, according to Census Bureau data, around of a fifth of the $53.5 billion in total the industry shifted overseas. However, only around $1.5 billion came back the other way, suggesting that U.S tariffs of 2.5% -- compared to the 25% charged in Beijing -- weren't as attractive as the Trump administration has insisted.
The U.S. imported around 8.3 million cars last year, with an official value of around $192 billion for trade purposes, including around 1.4 million from Japan and South Korea collectively.
Asian automakers were also hit by the Trump announcement, with auto export giants Toyota Motor Co. (TM) - Get Toyota Motor Corp. Sponsored ADR Report  (-1.5%), Honda Motor Co (HMC) - Get Honda Motor Co., Ltd. Sponsored ADR Report  (-1.9%) and Nissan Motor Co. (NSANY)  (-0.6%), pulling Japan's Nikkei 225 benchmark to a two-week low of 22,437.01 points by the close of trading Thursday. In South Korea, Hyuandi Motor Co.  (HYMTF) closed 3.11% lower at 140,000 Korean won each.