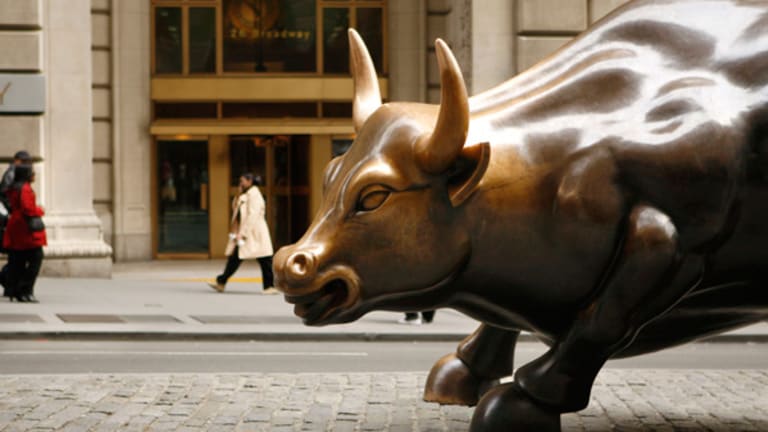 August's Market Performance Has 'Been Pretty Still,' CNBC's Chu Reports
CNBC's Wilfred Frost and Dom Chu reported on today's and the month of August's market performance on Wednesday afternoon's CNBC 'Closing Bell.'
Your Money, Your Retirement, and the 2016 Presidential Election - What changes will you need to make to your portfolio should Hillary Clinton become president? What happens to your investments should Donald Trump become president? Join us on Sept. 12 as our panel of the world's top financial experts provide trusted information on the investment risks and opportunities that arise with the upcoming presidential election in November. [Learn more about the event and RSVP.]
NEW YORK (TheStreet) --CNBC's Wilfred Frost and Dom Chu reported from the floor of the New York Stock Exchange during "Closing Bell" to discuss the market's close on Wednesday and trends realized during the month of August.
The Dow Jones and S&P 500 both closed lower in the month of August; however, the NASDAQ closed higher.
"You've seen an August that's been pretty still. There are two sectors I want to point out that paint an indicative picture for the market," Chu noted.
The first sector, the financials, through the lens of the ETF, have been the best-performing sector in the S&P 500, Chu explained.
"Maybe some health for the banks, although remember we've been talking about this idea that a lot of people have called for financials to be higher for quite some time. It hasn't come to fruition, maybe, this time, this it," Chu said.
The second sector, utilities, were by far and away the worst performing sector during the month of August.
"Technology was one of the better ones, it's nice to see the financials and technologies doing better in August," Chu said.
Chu concluded by commenting on the oil trade.
"All of a sudden supply and demand dynamics back into the markets. Today it was because the government data showed that we did see a build in inventories. We still have an ample supply of oil, and the gasoline inventories are drawing down but not as fast as people expected," Chu noted.
The Dow Jones, NASDAQ, and S&P 500 all closed lower on Wednesday.