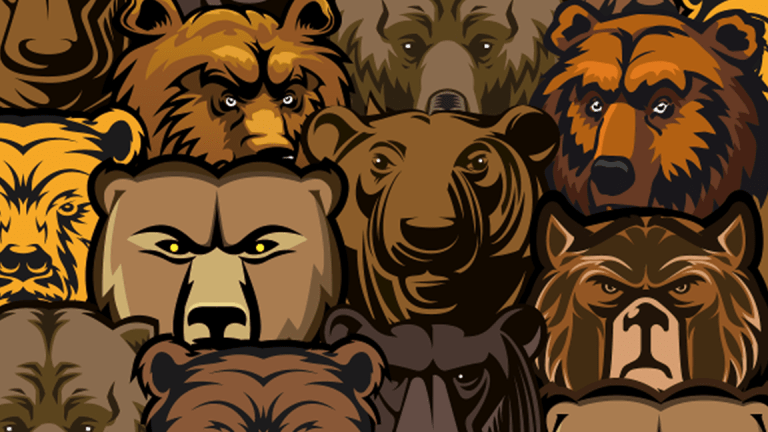 August Is S&P 500's Worst Month -- Especially When Stocks See Strong Year
Could the losses on the S&P 500 get worse in August from here?
Experts say there could be lots more bad news to come for stocks this month beyond Monday's big selloff. That's because August is typically the year's weakest month for U.S. equities.
"August has been tough on stocks historically," said Ryan Detrick, LPL's senior markets strategist.
Stocks tumbled Monday after China announced it had devalued the yuan to the lowest level against the dollar in 10 years. The move, which helped push to Dow Jones Industrial Average down more than 900 points at the session's lowest level, indicates that there's no end in sight for the burgeoning U.S.-Chinese trade war.
Beijing acted after President Donald Trump recently threatened to impose 10% or more in tariffs on billions of dollars of Chinese goods. But while that sparked the latest downturn, the Stock Trader's Almanac has found that August has been the worst month on average for the Dow, the S&P 500 and the Nasdaq Composite over the past 31 years.
Stock Trader's Almanac Editor Jeffrey Hirsh blames the month's historically weak performance woes on summer vacations that take investors' eyes off of the market. "Everyone is in the Hamptons, out playing golf or in the backyard with the kids," he said. "So, you get a vacuum of lower volumes, and the path of least resistance is down."
LPL Financial found that while the S&P 500 hasn't fallen every August, in the years that it's done so since 1990, losses have averaged 4.6% -- the worst showing for any month during that period.
Hirsch, who also serves as chief market strategist for a mutual fund called the Probabilities Fund (PROTX) - Get Probabilities Fund Class I Report , said the trade salvos between China and the United States are only making things worse. "The bottom line is that we got us a trade war here," he said.
Still, Hirsch doesn't recommend rushing in to buy because "it doesn't quite feel like [a market bottom] yet. I think there's still a lot of geopolitical risk and a lot of seasonal weakness."
However, he doesn't advise doing much selling, either. After all, Hirsch noted that while stocks have historically done poorly between July and October of a president's third year in office, they've historically rallied back later in the year.
"Right now, I would do nothing," Hirsch said.