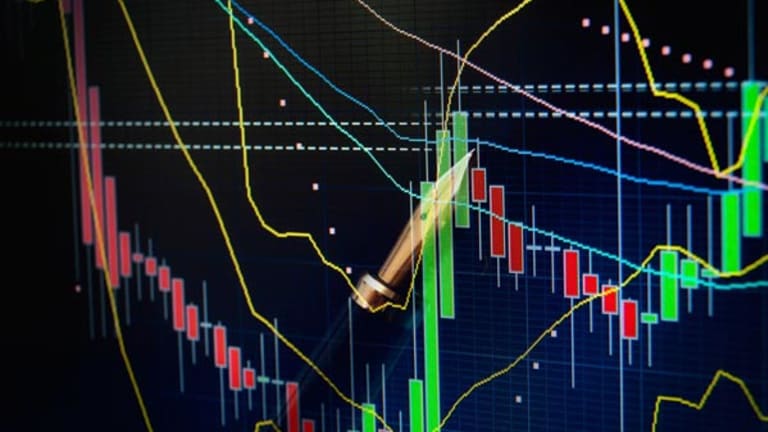 Attack Like a Crocodile
The best speculators know you need different hunting methods for a changing market.
This column was originally published on RealMoney on June 28 at 1:35 p.m. EDT. It's being republished as a bonus for TheStreet.com readers.
One constant in the financial markets is that precious few things are constant. Volatility ebbs and flows, sectors fall in and out of favor, cash is either a pawn or a king. The underlying reason for this constant change is the ability of the crowd to adapt.
We make money by identifying and capitalizing on some type of dislocation. For example, when buyers are far more aggressive than sellers, price rises. We only profit by early detection of this dislocation because our actions gradually rebalance the relationship between buyers and sellers, thereby ending the moneymaking opportunity.
The most consistent speculators understand the dynamic nature of the market. They have different methods of surviving and thriving. They have the ability to adapt their style. They trade the way crocodiles hunt, always adjusting to the present environment.
Crocodiles have four distinct hunting methods. First, they actively hunt fish. However, this constant grind doesn't keep them from quietly swimming underneath an unsuspecting water bird that's floating on the surface and grabbing it for a quick snack.
If those two methods aren't bearing any fruit, the croc might lurk along the water's edge, waiting to rush out of the water and knock a careless animal down with its big tail, drag it back into the water and drown it.
The crocodile will also hide in plain sight by mimicking a floating log. When the gazelle meanders over to take a drink, the croc is on it in a flash.
If you want to thrive as a trader, work on different aspects of your game. Always be receptive to a moneymaking opportunity, but remember to keep your options open and avoid getting stuck in a rut.
In an environment like this one, I like to start with the big picture. Let's look at a weekly chart of the
S&P 500
.
There have been a number of significant bottoms over the past couple of years. The first three tagged the lower Bollinger band before reversing. We are still waiting for a bounce off the most recent bottom.
I'm still holding out for a tradeable bounce unless the recent low is violated, but I'm also focusing on the stocks that are most likely to benefit from a bounce. When the market is weak, find those groups of stocks that are firm. Those are likely to be the ones that become even stronger when the S&P once again moves higher.
Let's take a look at some oil refining stocks. Despite the broad market weakness, these stocks have been catching some bids.
The most recent pullback in
Hess
(HES) - Get Hess Corporation Report
has been on declining volume. I like this setup.
Low volume indicates a lack of interest in the stock, not aggressive distribution. I'd use the most recent lows around $43.50 as a support reference. Unless those lows are broken, I'd remain long. But with that said, don't ignore the flattening trajectory of the uptrend. If your stop is hit, don't let blind faith keep you in the stock.
Frontier Oil
(FTO)
has also established near-term support. While the most recent pullback took it well below the middle Bollinger band, the series of higher highs and higher lows remains unbroken. If you're long, consider putting a stop just beneath $25.
I've circled the volume spike in February in
Holly
(HOC)
. This kind of high-volume selloff can accomplish one of two things: It can signal the end of an uptrend by the absence of follow-through, and it can serve to flush out the weak hands and clear the way for additional gains.
Here, the high-volume pullback was followed by a higher highs and lows. That's what strong stocks do. I'd stay long with a trailing stop just beneath the middle Bollinger band.
The long
price-by-volume bars on this weekly chart of
Tesoro
(TSO)
indicate widespread trading at those levels. More trading means more financial and emotional commitment, so we can see that this multimonth congestion is raising the stakes significantly.
The series of higher highs and higher lows is unbroken. If I was long, I'd keep a stop beneath support. I'd also pay close attention to how the stock acts when it tests resistance. A lower high would be the first danger sign.
Be careful out there.
P.S. from TheStreet.com Editor-in-Chief, Dave Morrow:
It's always been my opinion that it pays to have more -- not fewer -- expert market views and analyses when you're making investing or trading decisions. That's why I recommend you take advantage of our
to TheStreet.com's
RealMoney
premium Web site, where you'll get in-depth commentary
and
money-making strategies from over 50 Wall Street pros, including Jim Cramer. Take my advice --
At the time of publication, Fitzpatrick was long SPY, though positions may change at any time.
Fitzpatrick is a freelance writer and trading consultant who trades for his own account in Encinitas, Calif. He is a former co-manager of a hedge fund and teaches seminars on technical analysis, options trading and asset-protection strategies for traders and business owners. Fitzpatrick graduated from the McGeorge School of Law and was a fellow at the Pacific Legal Foundation, a nonprofit public interest firm specializing in constitutional law. He also practiced law in the private sector before pursuing trading as a full-time career. Under no circumstances does the information in this column represent a recommendation to buy or sell stocks. While Fitzpatrick cannot provide investment advice or recommendations, he appreciates your feedback;
to send him an email.