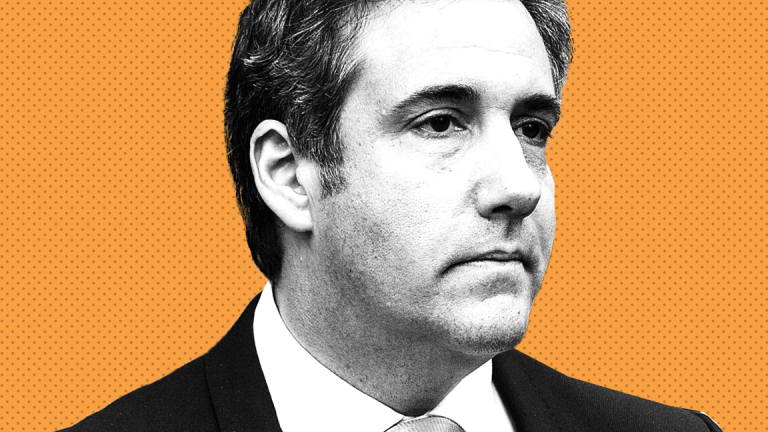 Publish date:
AT&T's Bill From Trump Lawyer Michael Cohen: Costly Only in Terms of PR
Michael Cohen's advice did not help AT&T push its merger with Time Warner past the DOJ. The telecom has otherwise done well in Washington, however.
Michael Cohen's advice did not help AT&T push its merger with Time Warner past the DOJ. The telecom has otherwise done well in Washington, however.
It's easy to understand why Michael Cohen's consulting pitch in early 2017 appealed to AT&T Inc. (T) - Get AT&T Inc. Report .
Cohen's annual fee of $600,000 was a sliver of the $500 million breakup fee AT&T will owe Time Warner Inc. (TWX) if the Trump administration succeeds in blocking their $85.4 billion merger. 
President Trump had pledged to reject the merger, and clearly reviled CNN, making it worth AT&T's while to get every read it could on the administration. While AT&T clearly misjudged the Department of Justice's willingness to approve their vertical merger and did not benefit from Cohen's advice on the deal, it has not exactly been a loser in Washington. The telecom has fared well before the Federal Communications Commission on merger reviews, net neutrality rules and other items.
Cohen approached AT&T's external affairs department in the early 2017, saying he "was going to leave the Trump Organization and do consulting for a select few companies that wanted his opinion on the new president and his  administration—the key players, their priorities, and how they think," an AT&T memo to its worldwide staff states. 
AT&T CEO Randall Stephenson conceded the move was a "big mistake" and a "serious misjudgment," in the memo, adding that the consulting agreement was "according to the law and entirely legitimate." Whatever consulting Cohen may have provided, the memo states, he did not lobby on AT&T's behalf. Still, AT&T's senior executive vice president of legislative affairs, Bob Quinn, is retiring. 
Whatever Trump's feelings about CNN, Stephenson had reason to feel good about AT&T's rapport with the administration. The AT&T CEO sat at Trump's right hand at the White House 'American Leadership in Emerging Technology' event in June 2017. The President lauded AT&T for doing "a really top job."
Clearly caught off guard by the government's lawsuit, AT&T and Time Warner accused Trump's DOJ of "selective enforcement" of antitrust laws early in the court case. AT&T and Time Warner had hoped to dig into White House communications with Justice over the merger and to examine Justice antitrust boss Makan Delrahim, though Judge Richard Leon shot down their request for expanded discovery.
Cohen did not provide AT&T with a rule book for playing Justice.
AT&T has scored wins in Trump's Washington, however.
Federal Communications Commission Chairman Ajit Pai did not review the AT&T-Time Warner merger, and took other AT&T-friendly stances. Pai did away with predecessor Tom Wheeler's net neutrality rules and a policy on set-top boxes that AT&T and other pay-TV providers opposed. Pai also opposed Wheeler's Internet privacy regulations that Congress unwound through a Congressional Review Act.
Of course, Pai is a long-time foe of net neutrality. AT&T would not have needed Cohen's advice to lobby against Obama administration broadband rules.
If AT&T has to pay Time Warner a $500 million regulatory breakup fee, the fees paid to Cohen will be a rounding error -- barring further disclosures about the Trump lawyer's services.
This story has been updated to reflect that AT&T external and legislative affairs executive Bob Quinn is retiring. A previous version said General Counsel David McAtee, who will oversee the the group, would retire.
Editor's note: This article was originally published by The Deal, a sister publication of TheStreet that offers sophisticated insight and analysis on all types of deals, from inception to integration. Click here for a free trial.
There's still time get your ticket to join host Jim Cramer and keynotes Paul Singer, Nelson Peltz, Jeff Gennette and Steve Mollenkopf at the Corporate Governance conference on June 7, 2018 in NYC. Gain insight on methods for managing companies to maximize shareholder value. Registration ends on June 4 so get your ticket today. Special pricing available for The Deal's readers; for more details contact your account manager.