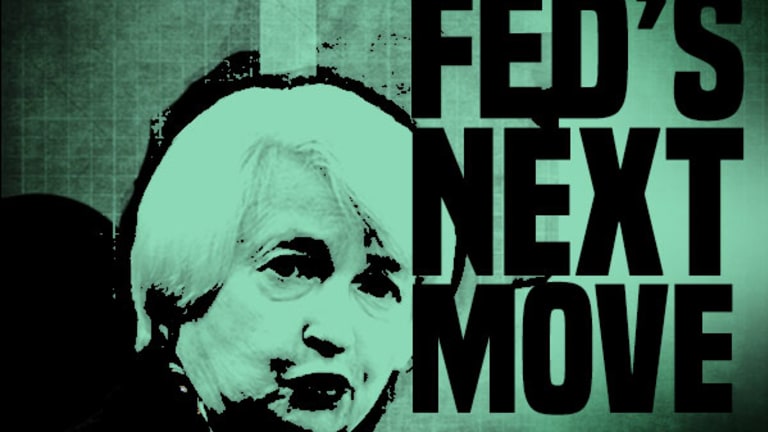 Atlanta Fed CEO Lockhart Tells BloombergTV Economic Data Is 'Mixed'
Federal Reserve Chair Janet Yellen will speak later today and investors will be looking for rate hike clues.
NEW YORK (TheStreet) -- Atlanta Federal Reserve president and CEO Dennis Lockhart appeared on BloombergTV's "Bloomberg Go" on Friday morning to discuss the economy and the timing of a rate hike.
Lockhart was speaking with interviewers in Jackson Hole, WY, where a two day economic symposium is underway. Federal Reserve Chairwoman Janet Yellen will speak there later today, and market watchers are curious to see if she'll give any indication as to when the central bank will increase interest rates.
"I would say there are elements of the [economic] data we're seeing that are mixed, you know and we're in a moderate growth economy. I think it's natural when you have an economy that's kind of making relatively slow progress that you're going to see data that you can take in different directions," Lockhart said when asked if there is still some uncertainty in monetary policy.
Looking at the calendar, Lockhart says he could see two rate hikes as possible this year as the Fed has three more meetings before the end of 2016.
"What I've said recently is that I can imagine circumstances if we continue to see the economy perform as it has been, in my opinion, at least one this year," Lockhart continued.
Lockhart went on to say that none of that is "locked in" in his opinion and that it is just a matter of waiting to see how the economy is performing.
"I don't think the committee is risking a lot by being cautious and gradual," he added.