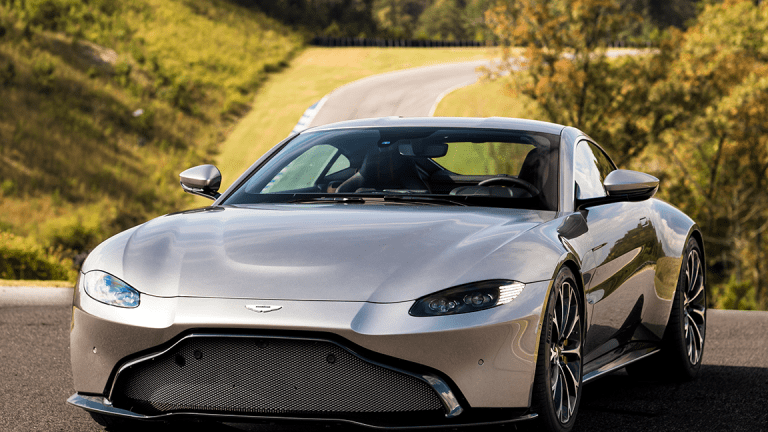 Aston Martin Skids in Debut; Walmart Dealmakers Stay Busy -- ICYMI
Here's what you need to know now for Wednesday, Oct. 3.
Aston Martin is in an exclusive club of car companies. But to get into an even more exclusive group the company's stock is going to have to perform better than it did in its first day of trading, when shares of the British carmaker fell below its listing price. The carmaker is valued at about £4.3 billion ($5.6 billion), below the roughly £4.7 billion currently required to win a coveted slot in the prestigious FTSE 100, The Deal's Jonathan Braude explained. If the company does not meet that threshold by the next selection round (scheduled for December) it could find itself as a misfit of sorts, outside the FTSE 100. The benefits to being in such an index are not easily quantifiable but inclusion would mean that index funds and ETFs would be likely holders of the stock, increasing its scarcity and demand and in theory boosting the price per share. As Jonathan points out eloquently: "fickle markets may yet prove such an assessment to be premature." They can either join the FTSE 100 or just add "Blockchain" or "Cannabinoid" to their list of offerings, instead of the new sports car, and maybe enjoy a more momentous pop.
The Walmart (WMT) - Get Walmart Inc. Report deal machine marches on. Rather silently (yes, there was a release, but it went unnoticed by many), the Bentonville, Ark.-based company said Tuesday it had acquired fashion brand Eloquii for about $100 million. Eloquii, which focuses on plus-size clientele, is the latest in a series of acquisitions undertaken by Walmart this year as the company looks to build scale internationally (picking its geographies carefully), diversify its offerings and stay competitive in e-commerce. On Sept. 13, the company announced the acquisition of Cornershop, an online marketplace for on-demand delivery from supermarkets, pharmacies and specialty food retailers in Mexico and Chile, for $225 million. The company on Aug. 18 completed its $16 billion acquisition of a controlling stake in Indian e-commerce powerhouse FlipKart Pvt. Ltd. Also in August, Walmart, alongside JD.com (JD) - Get JD.com, Inc. (JD) Report, pumped $500 million into Dada-JD Daojia, a Chinese online grocery and delivery firm. Walmart-owned Flipkart announced on Sept. 26 it would buy Israeli startup Upstream Commerce Inc. from Israel-based investor YL Ventures. It has also been a seller, hiving off U.K.-based subsidiary, ASDA and selling its 80% stake in Walmart Brazil for an undisclosed sum to PE firm Advent.
Markets Today: Stocks pulled back sharply from earlier gains Wednesday as interest rates on the benchmark 10-year treasury spiked to multi-year highs. The Dow Jones Industrial Average ended the day up 54.45 points, or 0.2%, to 26,828.39. The S&P 500 rose 0.07%, while the Nasdaq was up 0.3%, down from earlier gains. Intel INTC, Caterpillar CAT and Boeing Co. BA were the lead gainers in the Dow Wednesday.
What Are "Closed-End" Mutual Funds and How Do They Fit into Savvy Investors' Portfolios?Click here to register for a free online video in which TheStreet's retirement expert Robert Powell and an all-star panel run down all you need to know.
This is an excerpt from "In Case You Missed It," a daily newsletter brought to you by TheStreet. Sign up here.