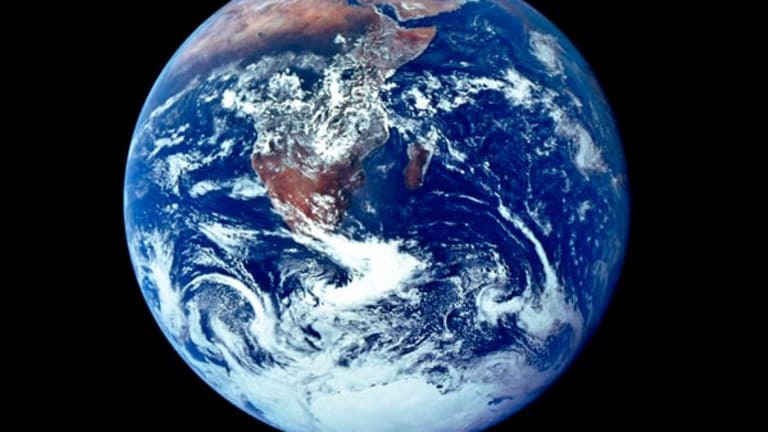 Asian Markets Plummet
Mark Mobius says the recovery from this bear market will be slower than 2006.
Asian markets tumbled Friday on rising fears of a recession in Japan, debilitating commodity prices and global stagflation.
Japan's Nikkei fell 432 points, or 3.3%, to 12,782, just 200 points north of the 52-week low reached in late January. Hong Kong's Hang Seng fared worse, dropping 841 points, or 3.6%, to 22,501. Traders say that the new support level for that index is now 22,000 points, although they add that even this may be quickly beaten down to test 20,000 points. The lowest closing level for the index so far in 2008 is 21,757. In China, the Shanghai Composite Index lost 60 points, or 1.4%, to 4300.
"We are still in a bear market in the sense that there is no clear evidence there is anything to sustain prices," says Mark Mobius, who manages $45 billion for Franklin Templeton Investments in Singapore. "Unlike the bear market we had in 2006 where the recovery was rapid, the recovery this time will be much slower."
China Watch: A Sizzling Brazilian Play
var config = new Array(); config<BRACKET>"videoId"</BRACKET> = 1446784731; config<BRACKET>"playerTag"</BRACKET> = "TSCM Embedded Video Player"; config<BRACKET>"autoStart"</BRACKET> = false; config<BRACKET>"preloadBackColor"</BRACKET> = "#FFFFFF"; config<BRACKET>"useOverlayMenu"</BRACKET> = "false"; config<BRACKET>"width"</BRACKET> = 265; config<BRACKET>"height"</BRACKET> = 255; config<BRACKET>"playerId"</BRACKET> = 1243645856; createExperience(config, 8);
Mobius adds that a dramatic fall in commodity prices would be a catalyst for a big fall in emerging markets, but that he doesn't expect that to happen any time soon. Instead, investors should be more concerned about inflation spurred by low interest rates, says Mobius.
In the past 52 weeks, the Hang Seng, the Shanghai Composite Index and the Nikkei have all dropped 30%, well surpassing the 20% decline that is the commonly accepted definition of a bear market.
In Hong Kong, market turnover soared on the heavy selling, up 18.5% from Thursday, at HK$83 billion ($10.6 billion). Most heavily sold were telecom stocks and financials, although
PetroChina
(PTR) - Get PetroChina Co. Ltd. Report
was heavily unloaded by investors, despite the price of oil holding up in Singapore trading. Oil was selling for $105.33 a barrel.
PetroChina dove 4.7%, to HK$10.52. According to dealers, one Japanese fund was using the dips to pick up shares in China's largest commodity play, while selling
Sinopec Shanghai Petrochemical
( SHL), a retailer. Sinopec slipped 3.4%, to HK$3.38, after Beijing officials announced there would be no hikes in the retail price of oil.
Among telecoms,
China Netcom
(CN) - Get Xtrackers MSCI All China Equity ETF Report
fared worst, sliding 4.9%, to HK$23.25 as momentum traders unloaded shares after the stock jumped 7.5% in the last two days trading.
China Mobile
(CHL) - Get China Mobile Ltd. Report
fell 4.2%, to HK$110.10, and
China Telecom
(CHA) - Get China Telecom Corp. Ltd. Report
lost 3.3%, to HK$5.55.
China Unicom
(CHU) - Get China Unicom (Hong Kong) Ltd. Report
was one of the few gainers, rising 0.8%, to HK$17.36.
Jackson Wong, investment manager at Tanrich Securities in Hong Kong, says that telecoms may be the best stocks for those seeking bargains in the market, although he recommends caution in buying.
"After the congress meetings in China there is rumor that the government will have announcements to make about the telecom industry sector," says Wong.
Wong also likes commodity stocks. "When
first quarter earnings come to a close all these natural resources will do fine. There is no doubt the earnings will be spectacular," adds Wong.
"The problem is not the demand for oil, but that producers cannot supply enough right now," says Templeton's Mobius.
After reaching a record $992.99 an ounce in New York trading Thursday, gold was selling for $982.99 an ounce in Singapore trading. The prices hikes were onto shares of gold miners, however.
Zijin Mining
(ZIJMF)
lost 2.3%, to HK$10.08, while
Zhaojin Mining
(ZHAOF)
fell 1.3%, to HK$34.25.
One reason the price increases of commodities were failing to be passed on to commodity miners and producers was fears of a global economic slowdown, traders said.
Market rookie
Alibaba.com
( ALBCF) held up better than most, falling just 1.2%, to HK$17.90.
On the mainland, the
People's Bank of China
announced that it would continue a policy of tightening the money supply via interest rate hikes, which sent shares lower. Some analysts now forecast an immediate hike in the reserve requirement ratio of up to 100 basis points.
Aluminum Corp of China
(ACH) - Get Aluminum Corp. of China Ltd. Report
lost 0.5%, to 30.77 yuan, while subprime-exposed
Bank of China
(BACHF)
dropped 1.3%, to 5.55 yuan.
In Japan, the yen was sharply higher, sending Japanese exporters spiraling. The yen was gaining to 102.00 vs. the dollar in Asian trading, more than 1 yen above what the currency was selling for in New York trading Thursday.
Sony
plummeted 5.1%, to 4610 yen, while
Nintendo
(NTDOY) - Get Nintendo Co., Ltd. Report
dropped 4.9%, to 52,600 yen. Car maker
Honda
(HMC) - Get Honda Motor Co. Ltd. Report
held up little better, falling 4.2%, to 2990 yen.
Other Asian markets were selling off heavily, too. India's Bombay Sensitive Index lost 3.1%, to 16,036, while South Korea's Kospi slid 1.97%, to 1663. Taiwan's Taiex dipped 1.5%, to 8531.
Be sure to check out the Far East Portfolio at Stockpickr.com to find out which stocks in India and China are making big moves and announcing major news.
Daniel M. Harrison is a business journalist specialising in European and emerging markets, in particular Asia. He has an MBA from BI, Norway and a blog at
. He lives in New York.